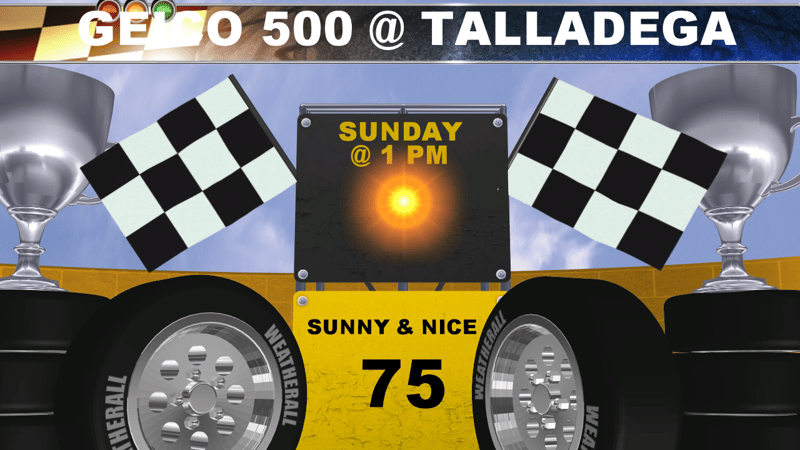 GREENVILLE, SC (FOX Carolina) -
Dreary, rainy weather moves out just in time for the GEICO 500 race in Talladega, AL, this Sunday!
Cloudy, gloomy weather will move out through the weekend across the southern States, leaving a nice end to the weekend for many across the Deep South.
This is good news for anyone traveling down to Talladega, Alabama, for the running of the GEICO 500 at the Talladega Superspeedway. The green flag drops at 1 PM CDT and the race will air right here on FOX Carolina.
You can expect a near picture-perfect weather day on Sunday afternoon for the race. If you're headed out to the track, bring the sunscreen and wear light-colored clothing as full sunshine will warm things up into the 70s!
Copyright 2017 FOX Carolina (Meredith Corporation). All rights reserved.