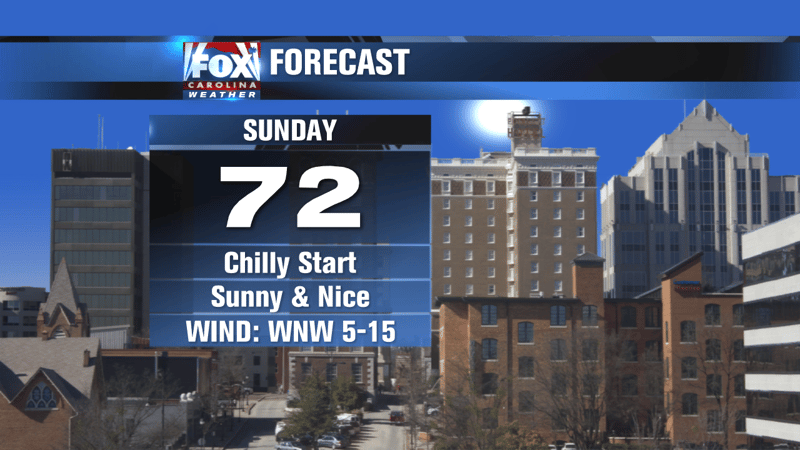 GREENVILLE, SC (FOX Carolina) -
The rest of the day will be sunny with afternoon highs in the middle 60s in the mountains and a brisk northwest breeze at 10-20 miles per hour. The Upstate will be calmer with highs in the lower 70s.
Tonight will get chilly again with lows in the lower to middle 40s before warming up a bit more into the upper 60s in the mountains to middle 70s in the Upstate as winds relax some.
Gradual warming will continue into the lower and middle 80s from Tuesday through Thursday in the Upstate and middle to upper 70s in the mountains with isolated afternoon thunderstorms on those days.
One can't be ruled out either in the Upstate Thursday but our next chance at organized rain will hold off until Friday and possibly linger into next Saturday. We'll see how it plays out in the coming days.
Copyright 2017 FOX Carolina (Meredith Corporation). All rights reserved.