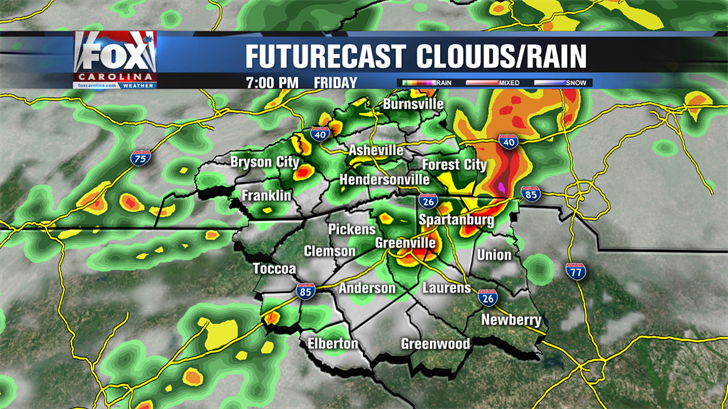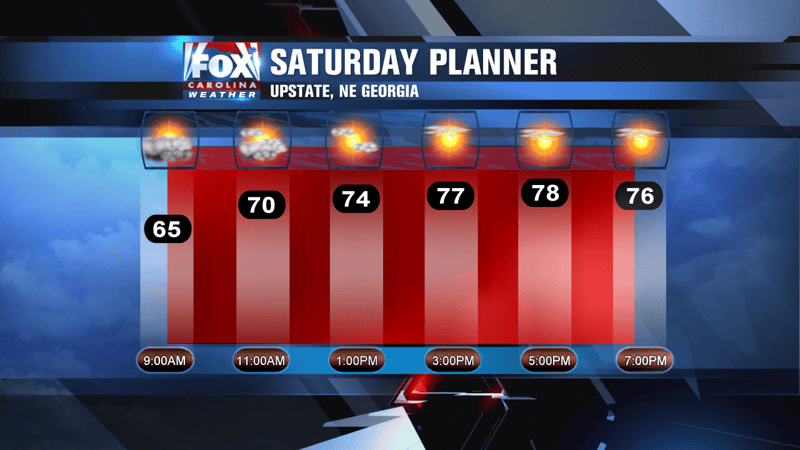 GREENVILLE, SC (FOX Carolina) -
'Tis the season for outdoor activities and festivals to be in full swing around the region, and as usual, weather could impact some of those!
Friday marks the beginning of Artisphere in downtown Greenville, and it runs through Sunday. Unfortunately, inaugural activities Friday afternoon and evening could be disrupted by rain and storms.
Other outdoor events Friday evening will see the potential for scattered rain and storms past sunset, so keep that in mind if you have plans to head out to the Relay for Life in Spartanburg or Sippin' Simpsonville.
What about the farmer's market in Simpsonville on Saturday? A few morning showers could be around, but second half of the day is looking fantastic!
And of course, Sunday is Mother's Day…but the weather should be fantastic across the board. A cool start in the 50s gives way to a warm afternoon with highs in the low 80s with a sunny sky!
Copyright 2017 FOX Carolina (Meredith Corporation). All rights reserved.