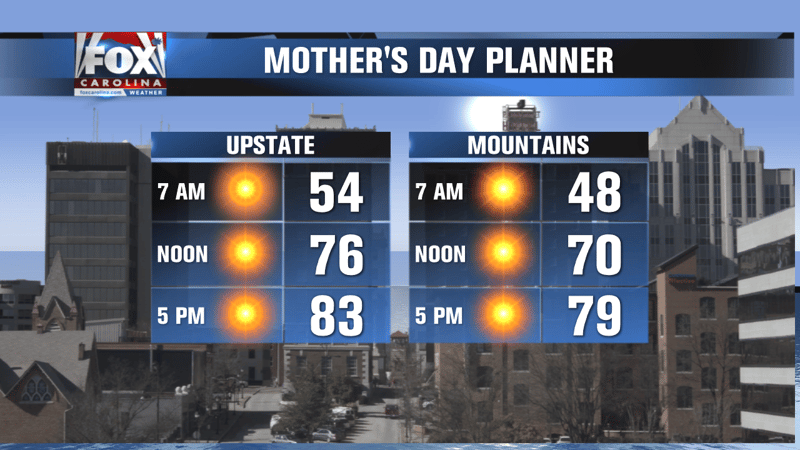 GREENVILLE, SC (FOX Carolina) -
The forecast over the next week will be one of the quietest and depending on who you ask, nicest in quite a while!
That includes Mother Nature delivering a gift of her own for Mother's Day today in the form of perfect outdoor weather.
Expect temperatures in the upper 70s to low 80s for the rest of the afternoon, cooling gradually after sunset.
That type of weather will stay in place over most of the week ahead with even warmer highs in the upper 80s in the Upstate and middle 80s in the mountains.
Temperatures will back off a little for the 2nd half of the week into the lower to middle 80s with only pop-up afternoon rain chances in the mountains Thursday through Saturday.
Copyright 2017 FOX Carolina (Meredith Corporation). All rights reserved.