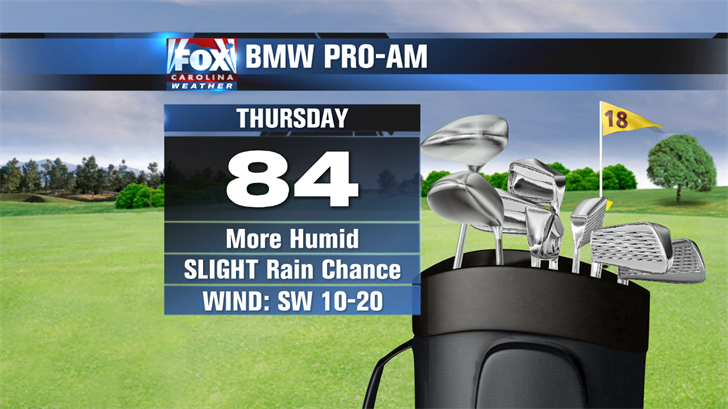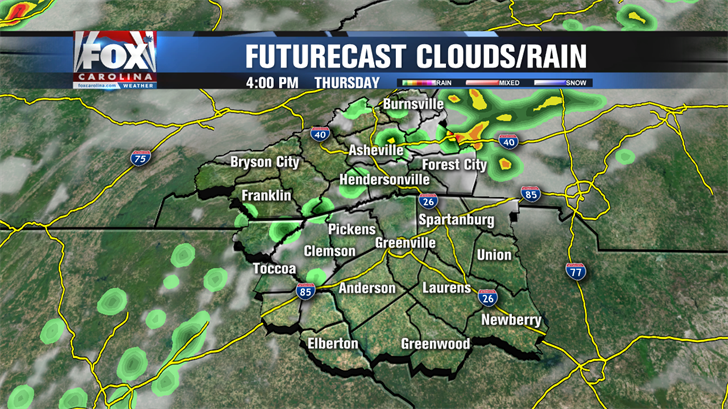 (FOX Carolina) -
The weather turns more humid Thursday with a small chance of showers, but the highest chance for rain holds off until Sunday.
Clouds are hanging on in the Upstate, and this may curb afternoon warming a few degrees if substantial clearing does not occur. Still, a few isolated showers or storms could form by mid to late afternoon.
Friday brings a return of warmer, drier weather to the Upstate, but the mountains will see a good chance of scattered showers and storms. Some of those storms could contain hail or gusty wind.
The weekend kicks off with a few showers in the mountains, but most of the Upstate should remain dry. Sunday afternoon and evening brings a good chance of developing rain and storms.
Most of the rain should move out early Monday, but additional wet weather could return to the area late Tuesday into Wednesday.
Copyright 2017 FOX Carolina (Meredith Corporation). All rights reserved.