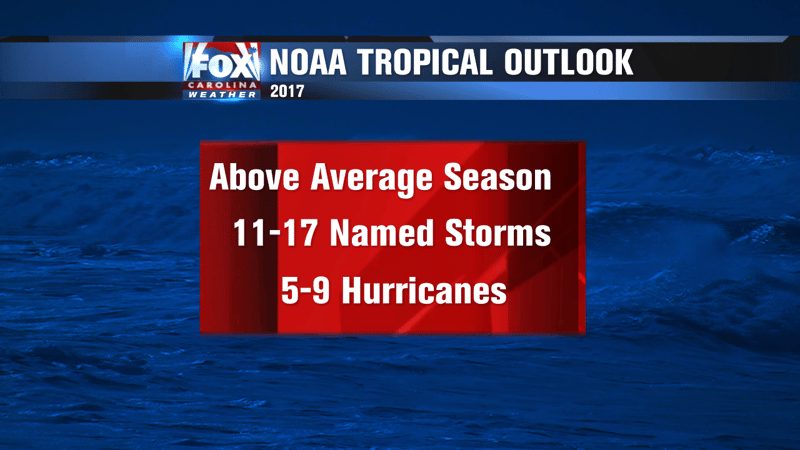 June arrives tomorrow which marks the official start of the Atlantic hurricane season that runs from June 1 through November 30. In anticipation of this, the National Oceanic and Atmospheric Administration (NOAA) released its annual outlook for the upcoming season based on the current and anticipated oceanic conditions across the globe.
They are predicting a more active than usual hurricane season with an anticipated 11-17 named storms, 5-9 of those becoming hurricanes, and 2-4 becoming major hurricanes (category 3 or higher). This is in part due to near-neutral ENSO conditions (neither El Nino nor La Nina) which tend to promote warmer ocean temperatures and weak wind shear in the Atlantic Ocean both conducive to tropical development.
We also saw a rare pre-season tropical storm Arlene back in April which never made landfall, but is still included in the aforementioned prediction making the next name on the list, Bret.
For perspective, the 2016 hurricane season ended up being the first more active than normal one since 2012 with 15 named storms including major hurricane Matthew which made its way up the Carolina coast last October causing multiple fatalities and lots of property damage.
While it is possible that some of these storms will not make landfall, it only takes 1 to really disrupt lives, so this is a friendly reminder to review your hurricane preparedness and evacuation procedures.
And of course, stay up to date with the FOX Carolina weather team as we track all of these tropical systems.
Copyright 2017 FOX Carolina (Meredith Corporation). All rights reserved.