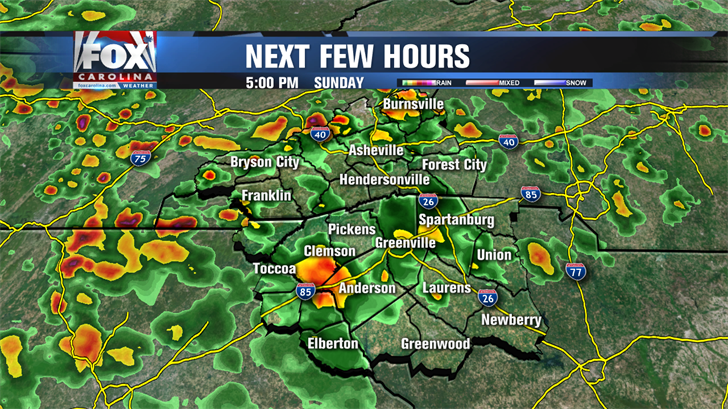 Today won't be as nice of a day as yesterday as rain and thunderstorms develop this afternoon.
Scattered showers and storms will continue this afternoon and evening across the region, with some storms producing gusty wind or small hail at their strongest. A washout is not expected, but be prepared for rain or storms to start and stop quickly through the rest of the day.
Monday will bring more on and off rain and storms as a cold front moves through the area early on Tuesday which could cause a few showers to stick around.
Tuesday remains a bit uncertain, as the front could stall and cause rain to linger a little longer. However, starting Wednesday, lots of sun and cooler highs in the 70s and 80s take over.
Another added bonus will be lower humidity combined with these temperatures which should stick around the rest of the week before warming back up with slight storm chances next weekend.
Copyright 2017 FOX Carolina (Meredith Corporation). All rights reserved.