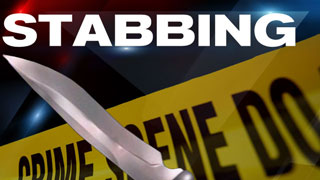 HIGH POINT, NC (AP) -
Police say a man killed his estranged wife and daughter during a triple-stabbing at a gas station in North Carolina.
News & Record reports according to a statement from High Point police, 48-year-old Andrew Jackson Allen, Jr. was arrested Tuesday on two counts of murder and one count of attempted murder.
Officers responded shortly after 9 p.m. to a report of three people being stabbed in the parking lot of a gas station. Police say Jackson had stabbed his wife, 45-year-old Vickie Bradshaw Allen, and daughter, 21-year-old Andrea Mae Allen, to death. A family friend, 16-year-old Robert Seay, suffered serious injuries that aren't life-threatening.
Police say a "domestic-related incident" happened before the stabbing.
Further details haven't been released. It's unclear if Allen has an attorney.
MORE NEWS: 4 dead in murder-suicide in Pennsylvania supermarket
Copyright 2017 The Associated Press. All rights reserved. This material may not be published, broadcast, rewritten or redistributed.