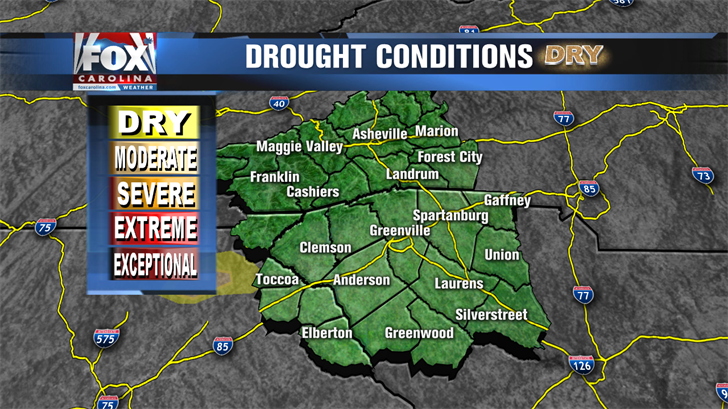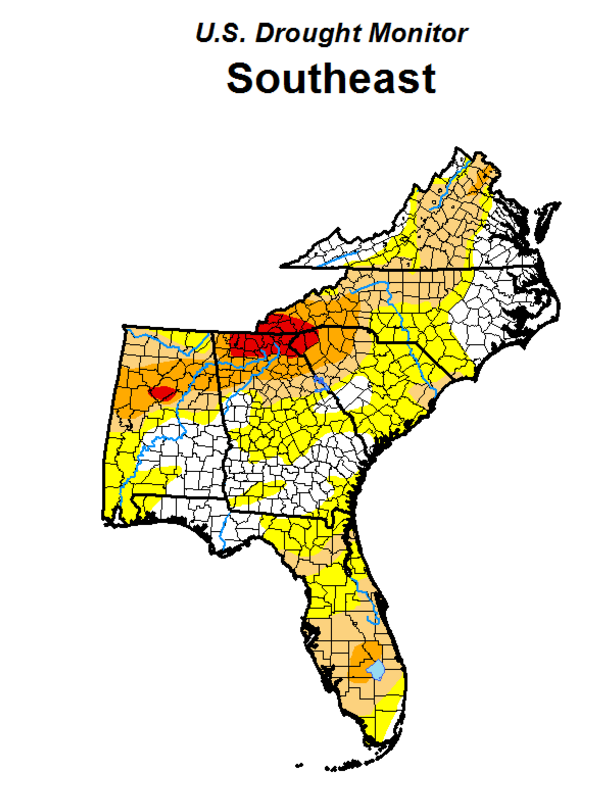 Drought Monitor MARCH 21, 2017
GREENVILLE, SC (FOX Carolina) -
As of early June, there are currently NO areas experiencing a drought in our viewing area.
Going back just three months, nearly all of the area was in a severe to extreme drought due to the lack of predominant rainfall.
Record-setting rain in late March (March 21st – 3.90" at GSP) coupled with regular rain events through the spring months have alleviated the drought in the Upstate, western North Carolina, and even northeast Georgia.
The summertime months can often bring periods of dry weather in this part of the country, but with surpluses of 5.76" at GSP and 4.13" in Asheville, hopefully we have enough of a "head start" to stay ahead of any such dry spells.
Copyright 2017 FOX Carolina (Meredith Corporation). All rights reserved.