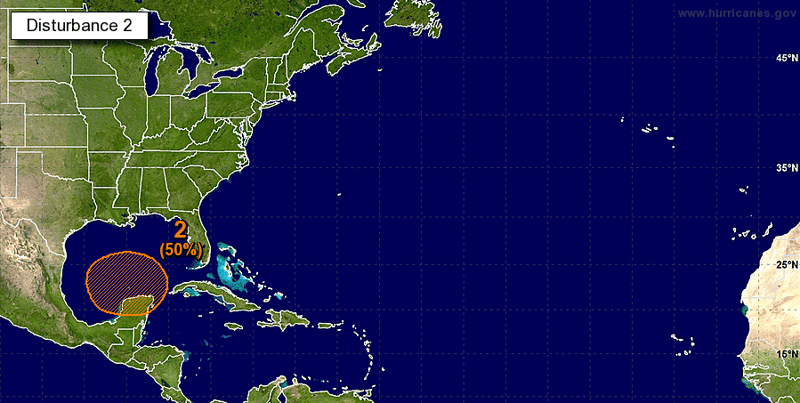 National Hurricane Center 5-Day Outlook
We could be looking at the next tropical system developing somewhere in the southern Gulf of Mexico toward the Yucatan by this weekend and early next week. It would be named Bret if it becomes the next named system.
National Hurricane Center is giving the area of disturbed weather a 50% chance of becoming tropical over the next 5 days, so we have a while to keep an eye on this!
Models have been playing around with where it could go. Canadian model wants to take it into the Florida Panhandle, while the European model pulls it west into Mexico or perhaps extreme south Texas. GFS doesn't have it impacting the U.S., but a few runs ago it showed different solutions.
Essentially the models do a terrible job of tracking hurricanes/tropical storms until they actually form. And even then it's no exact science. If the storm forms and moves toward Florida, we could see some rain out of it by late next week. Stay tuned and we'll let you know how it evolves!