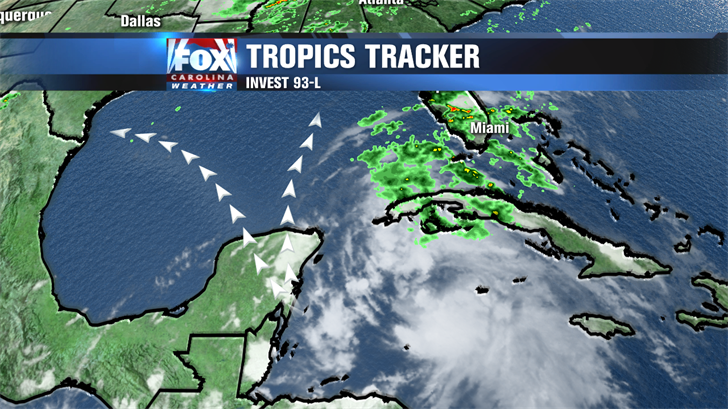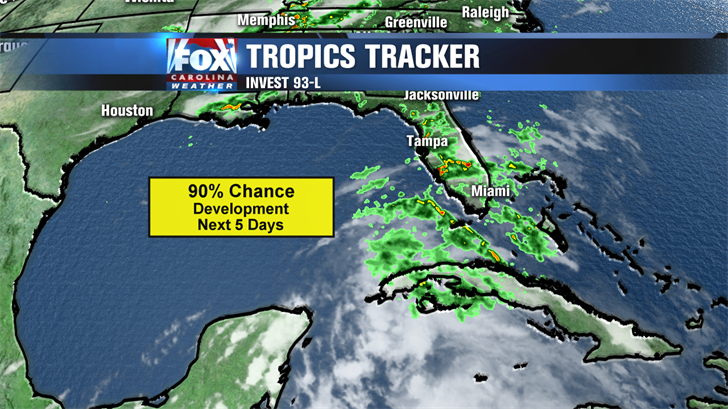 Hurricane season is officially underway, and lots of activity is already happening in the Atlantic Basin
Two different disturbances have the potential of becoming named storms, so it is possible that we could have Tropical Storms "Bret" and "Cindy" within the next week, and could be named by the end of the day Monday depending on what the Hurricane Hunters find.
One of them is a broad area of low pressure near the Yucatan Peninsula in the western Caribbean, which has been given a high likelihood (90%) of becoming a named storm by the National Hurricane Center over the next five days.
The various computer models have this system either moving northwest toward the Texas coast or moving northward toward the central Gulf Coast. Confidence in the ultimate track of this system remains very low, and it is highly premature to speculate to its potential "landfall."
If the more northerly/northeasterly track is taken, then that would mean slightly higher rain chances for the Carolinas. This would translate to higher rain chances by Thursday, potentially lasting into the weekend.
The other disturbance is much farther to the southeast, over the southern Atlantic just off the South American coast, and moving west northwest. It has been labeled a "potential tropical cyclone."
We'll keep you updated as these both progress.
Copyright 2017 FOX Carolina (Meredith Corporation). All rights reserved.