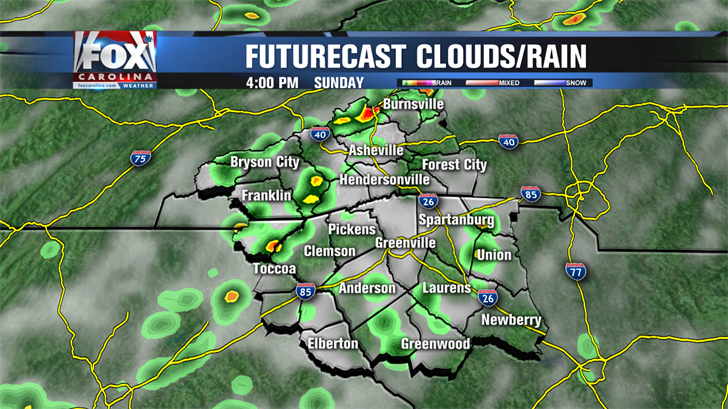 GREENVILLE, SC (FOX Carolina) -
The weather remains generally unsettled into next week, with extra uncertainty in the tropics.
For the rest of the afternoon, expect spotty downpours with a few storms as well with temperatures generally in the 80s.
A cold front will move in from the west tomorrow which will bring the best chance of widespread rain and thunderstorms during the afternoon and continue into Monday night and Tuesday.
Wednesday will be much drier and still warm with just a slight chance at a pop-up late day storm. Late next week still poses some uncertainty in that it depends partly on the track of a potential weak tropical system in the Gulf of Mexico.
If it takes a path toward Florida, then we'd see a little bit more rain from its remnants, but if it moves west toward Texas, then we wouldn't see as good of a rain chance. Either way, it looks like this system won't cause any huge impacts on the Carolinas.
The extent of these rain chances will be predicated on what happens with any potential tropical development in the Gulf. More on that potential can be found HERE.
Copyright 2017 FOX Carolina (Meredith Corporation). All rights reserved.