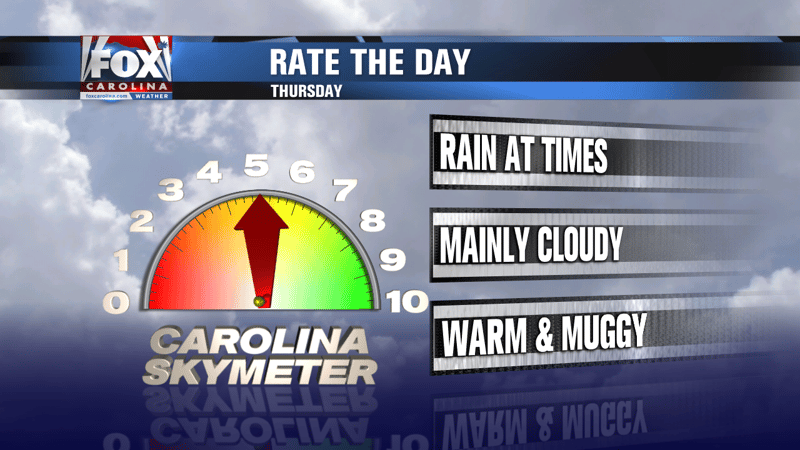 Cindy, downgraded Thursday to a tropical depression, is stealing the headlines, and it will bring unsettled weather to our area into part of the weekend.
Expect on and off rain for the rest of the afternoon, with a mainly cloudy sky. At times, the rain could be heavy, with breaks in between. Expect steady temperatures in the 70s to near 80 degrees in spots.
Friday will feature warmer and drier conditions as the remnant circulation of T.D. Cindy remains well to the west and as high pressure builds in from the Atlantic. Still, a few showers or storms could develop, but the coverage should be fairly limited.
As the remnant circulation of Cindy approaches the region late Friday or early Saturday, an uptick in showers and storms is expected. Some storms could produce gusty wind and there will be a small risk of a weak tornado.
Some storms could linger into Saturday afternoon, but drier air will eventually filter in behind a weak front…providing a gradual decrease in rain chances into next week.
Copyright 2017 FOX Carolina (Meredith Corporation). All rights reserved.