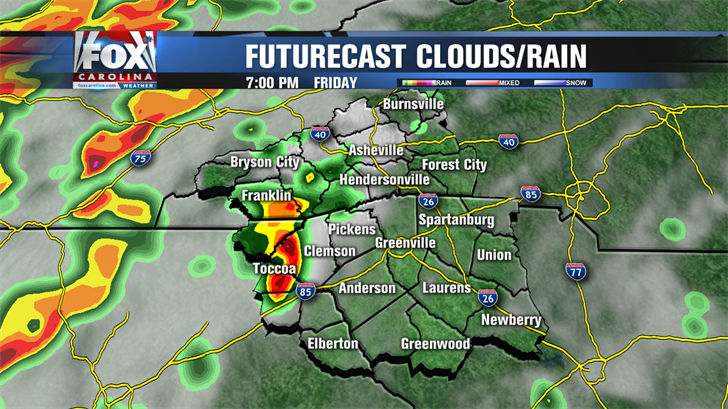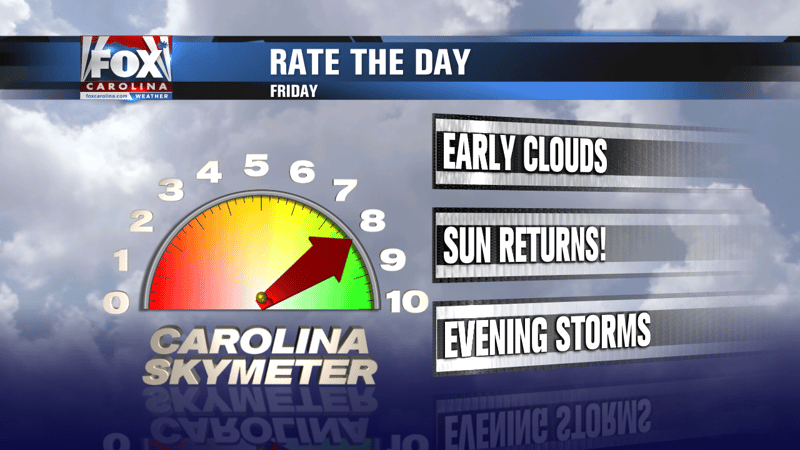 The remnants of Cindy will continue to impact the weather into Saturday across the region.
Warm and mostly dry weather continues for the rest of the afternoon with temperatures in the 80s to near 90 degrees.
Later this evening, likely after 6-7 PM, rain and storms could arrive in western North Carolina and push into parts of the Upstate overnight. While they will be in an overall weakening phase, a low-end severe threat could accompany this activity.
Into Saturday, scattered rain and storms will remain possible across the entire area. In general, breaks with some peeks of sunshine arrive around midday, with storms firing back up in the late afternoon. A low-end severe threat will continue, but widespread severe weather is unlikely.
Sunday and into next week, drier air will gradually filter into the region. This means some improving weather is on the way – expect mostly sunny weather for most of next week with slightly below average temperatures, and at least briefly, lower humidity!
Copyright 2017 FOX Carolina (Meredith Corporation). All rights reserved.