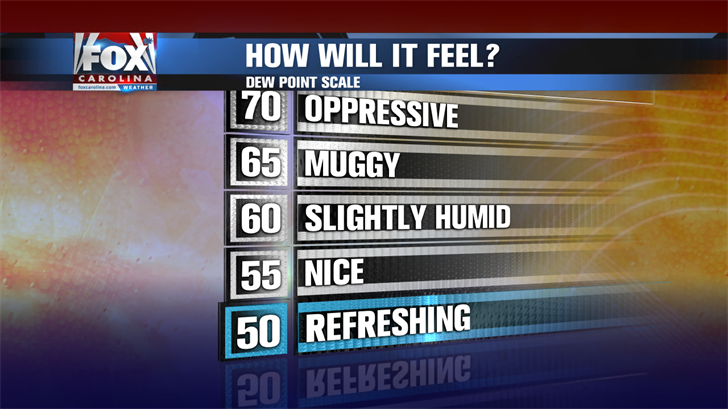 GREENVILLE, SC (FOX Carolina) -
The summertime mugginess takes a break for a few days as unseasonably dry air makes a return.
Thanks to more sunshine than Sunday, today's temperatures will be warmer in the upper 70s in the mountains to middle 80s in the Upstate. With low humidity, the entire day should be comfortable for outdoor plans.
Tomorrow will bring a little more cloud cover thanks to a weak cold front moving through the area. It could help fire up a stray mountain shower or two, though most towns stay dry.
Other than that the air will be dry and fairly comfortable the next 2 to 3 days thanks to high pressure moving in from the north. It will gradually move off shore by Thursday and Friday which will gradually bring our humidity back up and have us feeling more like summer.
That includes our afternoon thunderstorm chances which look to return in time for Friday and the weekend as highs return to the middle to upper 80s.
Copyright 2017 FOX Carolina (Meredith Corporation). All rights reserved.