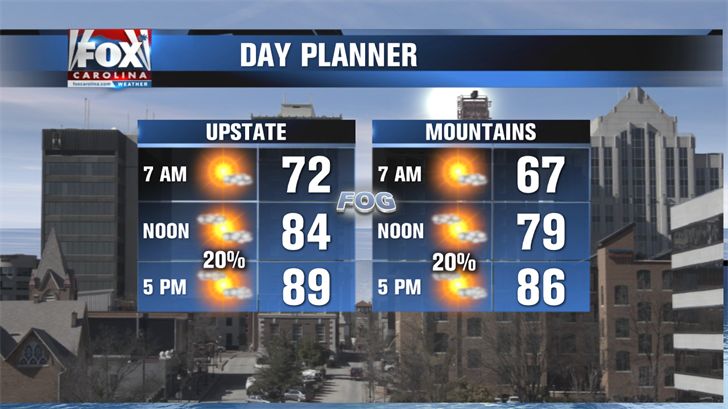 GREENVILLE, SC (FOX Carolina) -
Today will be another solid summer day with afternoon highs in the middle to upper 80s with a mix of sun and clouds and moderate humidity.
There is the slightest chance at seeing a brief shower, but whatever comes of that won't amount to much at all.
The same will hold true both Tuesday and Wednesday as both heat and humidity gradually increase to the point where it'll feel like July like we're used to in the Carolinas as dewpoints rise to near 70 by Wednesday.
As this trend continues into Thursday and Friday, expect afternoon rain chances to increase those two days, but it's not until the weekend when we'll see the most scattered thunderstorms as a cold front makes its way through.
It's still early in the forecast, but safe to say that no rain chances the next seven days will be washouts, so outdoor plans should still be okay.
Copyright 2017 FOX Carolina (Meredith Corporation). All rights reserved.