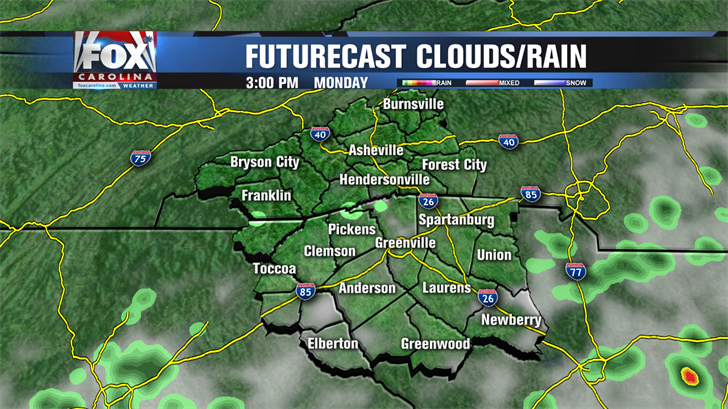 The heat will be the big story for most of the week before storm chances ramp up by Friday and into the weekend.
Overnight, expect a mostly fair sky with lows in the 60s. Patchy fog is possible once again toward daybreak.
Mostly sunny conditions early Monday will again give way to a partly cloudy sky in the afternoon. A rogue shower or two is possible in the Upstate, but rain coverage should be less than 10% with highs in the mid to upper 80s.
Highs in the 90s are likely for the rest of the week just a small risk of a few afternoon storms Tuesday and Wednesday. Heat index values could approach 100 degrees at times.
The end of the week will feature climbing rain and storm chances as a decaying front to the north nudges closer. Expect generally unsettled conditions with a 40 to 50% chance of storms into the weekend.
Copyright 2017 FOX Carolina (Meredith Corporation). All rights reserved.