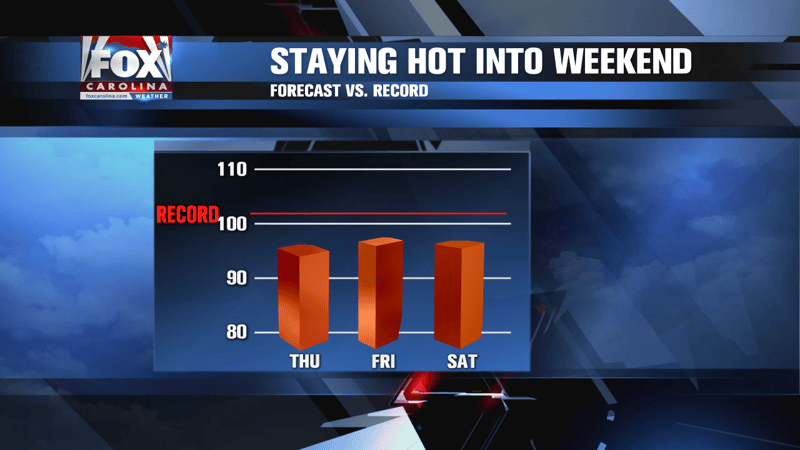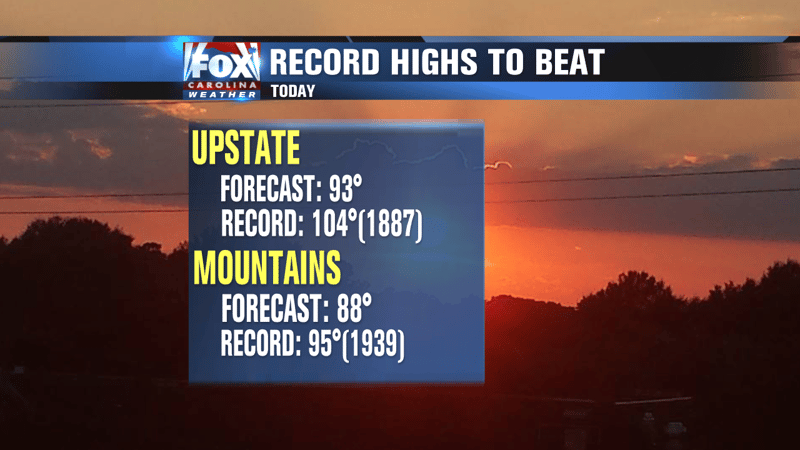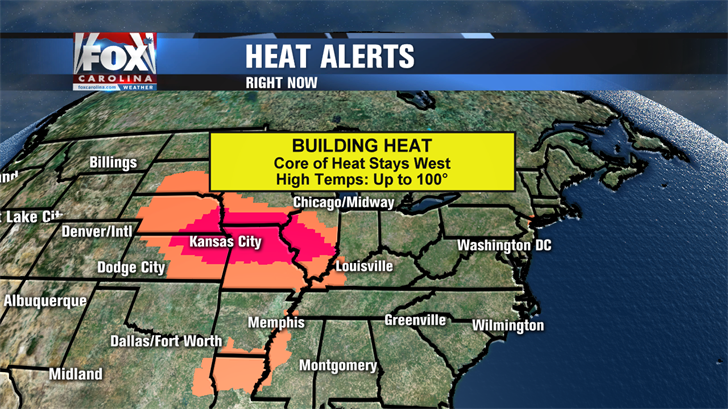 GREENVILLE, SC (FOX Carolina) -
A string of HOT days is on the way for the western Carolinas.
A large ridge of high pressure will be anchored over the nation's mid-section, keeping the CORE of the heat over states like Illinois, Iowa, and Missouri. There, high temperatures will likely reach 100° with heat index values soaring as high as 108°-113°.
Locally, afternoon highs in the Upstate will make a run at the mid to upper 90s by Thursday - Saturday. Thankfully, the paucity of copious amounts of moisture should impede the heat index from reaching above 100°.
This kind of heat is still particularly dangerous, especially for those having to work outdoors as well as those living with sensitive breathing issues.
While it will certainly be hot, forecast highs in the 94-97 degree range will fall short of the records (102° [1926], 103°[1926], 101° [1983]) for Thursday - Saturday.
Copyright 2017 FOX Carolina (Meredith Corporation). All rights reserved.