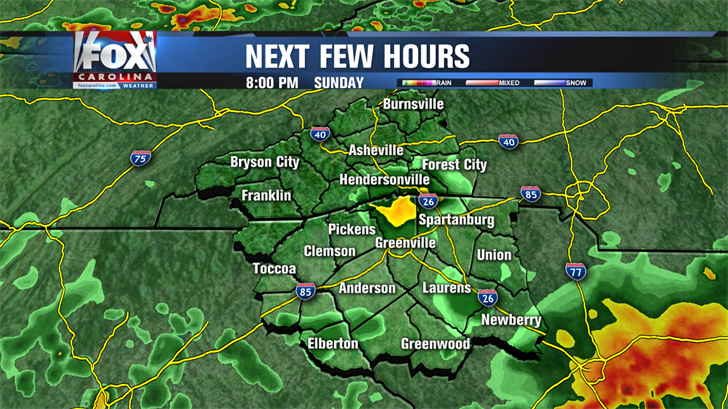 GREENVILLE, SC (FOX Carolina) -
Isolated to scattered showers and storms remain possible this afternoon with gusty wind in the strongest storms. Most of the storms will begin weakening with the loss of daytime heating/around sunset.
Overnight, an isolated shower or storm is possible in the mountains but earlier storms will have weakened in the Upstate. Expect lows in the upper 60s to low/mid 70s.
Afternoon storms will continue to be possible each afternoon into next week as a weak front lingers nearby. Like today, a few stronger storms will be possible. Hopefully, temperature will return to late July normal - mid 80s to low 90s for the mountains and Upstate, respectively.
Copyright 2017 FOX Carolina (Meredith Corporation). All rights reserved.