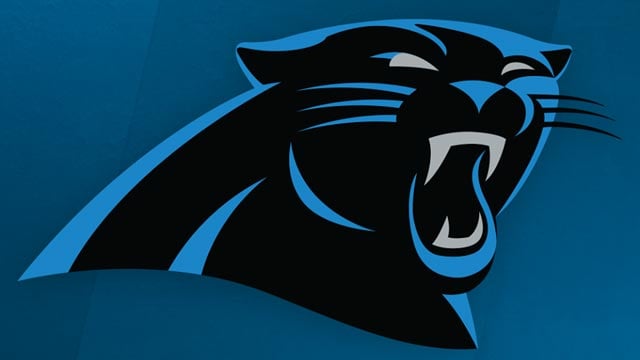 (file/FOX Carolina)
SPARTANBURG, SC (FOX Carolina) -
The Carolina Panthers are scheduled to arrive in Spartanburg on Tuesday for summer training camp at Wofford College.
The football team will move into dorms at the college and begin preparing for the first practice and kickoff celebration, which is set for Wednesday.
The training camp kickoff party will be held from 4 to 6:30 p.m. Wednesday in Gibbs Stadium. The free event will feature on-field performances by the TopCats cheerleaders, the Sir Purr mascot, PurrCussion, and the Black & Blue Crew.
The first practice will be from 6:30 to 8:30 p.m. Wednesday.
The remaining training camp schedule is as follows:
July 27: 3 – 5 p.m.
July 28: 9:25 – 11:30 a.m.
July 29: 9:25 – 11:30 a.m.
July 30: 9:25 – 11:30 a.m.
August 1: 9:25 – 11:30 a.m.
August 2: 9:25 – 11:30 a.m.
August 3: 9:25 – 11:30 a.m.
August 4: Fan Fest at Bank of America Stadium in Charlotte.
August 6: 3 – 5 p.m.
August 7: 9:25 – 11:30 a.m.
August 8: 9:25 – 11:30 a.m.
August 9: Preseason game vs. Houston Texans. 7:30 p.m.
August 11: 3 – 5 p.m.
August 12: 9:25 – 11:30 a.m.
August 13: 9:25 – 11:30 a.m.
The Panthers said the following items are allowed in the practice field complex:
Approved items for player autographs
Backpacks
Containers for medical supplies
Coolers and containers (no glass)
Flags without poles or sticks
Folding chairs
Seat cushions
Selfie sticks
Strollers
Tablets
Umbrellas
Video equipment
The following items are not allowed:
Alcoholic beverages
Explosives
Fireworks
Horns, bells, whistles and other noise makers
Illegal drugs
Oversize tents
Pets, except service animals assisting those with disabilities
Weapons of any kind and size, including guns, knives, scissors and those carried with a permit
Other items that in the judgment of the Carolina Panthers pose a safety hazard or diminish the enjoyment of an event by other patrons.
MORE: Panthers fire longtime personnel man Koncz on eve of camp
Copyright 2017 FOX Carolina (Meredith Corporation). All rights reserved.