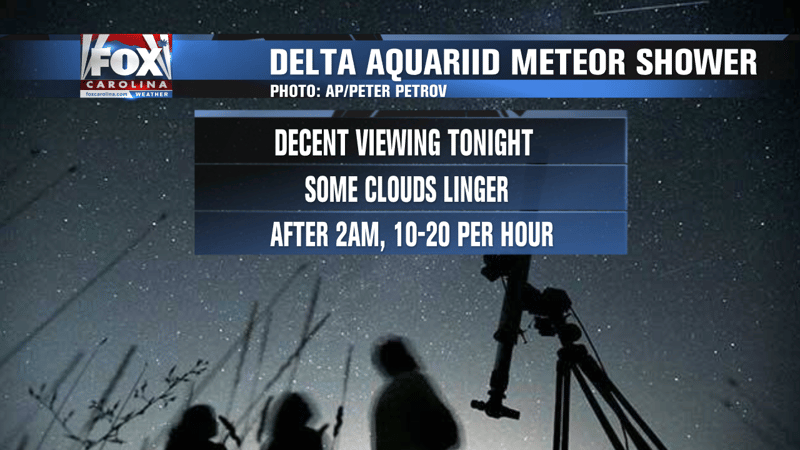 If enjoy a good meteor shower, you might want to take a look at the sky late again tonight! It won't be the most impressive thing you've seen, but a few meteors will potentially move across the sky with the Delta Aquariids - best to keep an eye out after 2 AM.
This meteor shower happens every year, and tends to favor the southern hemisphere, but we should see some of it farther north. There could also be a few Perseid meteors mixed in as well as that shower is slowly starting but will peak in August.
Tonight will be decent for viewing since the sky will be moonless after midnight, making it easier to spot the shooting stars; however, lingering clouds could obscure the sky at times. These meteors can be fainter than the typical, so you really want to be away from city lights as well.
As mentioned earlier, the Perseid meteor shower will peak in August when we have a moonlit sky, so that may make it a bit less impressive.