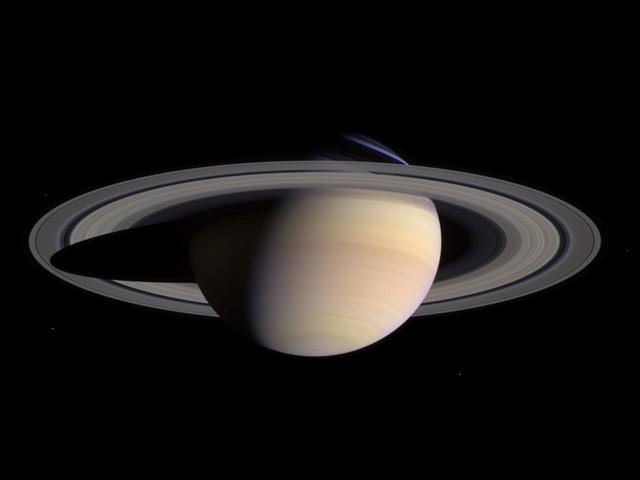 Take a look at the night sky just as the sun goes down around 8:30 Wednesday evening. You'll be able to see Saturn, appearing as a very bright star, near the moon. Look for it below the moon and to the left, or if the moon was the center of a clock, Saturn would be at around 7-8 position.
The moon will be waxing gibbous, or 78% of full. According to EarthSky.org you'll be able to see Saturn near the moon both Wednesday and Thursday nights.
We will have some clouds cover here and there, but if your particular area sees some clearing, this would be a neat thing to point out to the kids or just view for yourself!