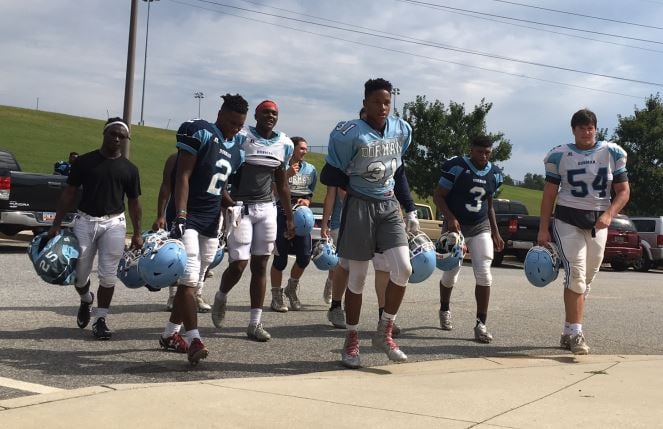 The Dorman HS team prepares to play with the Panthers (FOX Carolina/ Aug. 3, 2017)
SPARTANBURG, SC (FOX Carolina) -
The Dorman Cavaliers football team will hit the field with NFL players on Thursday.
The high school team will practice with the Carolina Panthers as the NFL team's training camp continues at Wofford College.
Practice is scheduled to begin around 9 a.m.
This is the second year that the Carolina Panthers have invited an Upstate high school team to practice with the pros. In 2016, the honor went to Spartanburg High School.
The joint practice is being held as part of the NFL's "Play Football Month" program, which aims to celebrate the game of football at the grassroots level.
On Friday, the Panthers will return to Charlotte for the annual Fan Fest at Bank of America Stadium. Training camp in Spartanburg resumes on Sunday.
MORE:
Carolina Panthers return to Spartanburg for training camp
Dorman HS to practice with Panthers at Wofford College
Copyright 2017 FOX Carolina (Meredith Corporation). All rights reserved.