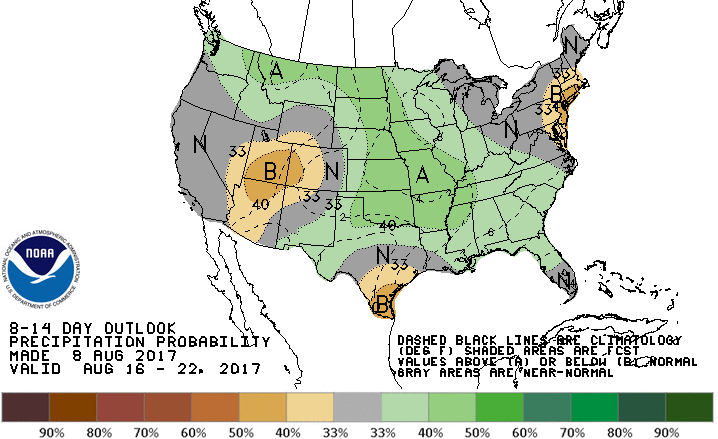 CPC outlook for 8-14 day rainfall
With all of this rain lately, it may have you wondering if our weather pattern will remain unsettled as we head toward the Aug. 21 eclipse! Right now the official outlook from Climate Prediction Center keeps us in a wetter than normal pattern. That does not mean it will rain on Aug. 21, but it means during the days leading up to the eclipse we will likely see more rain than normal.
There is hope that we may be coming out of the rainier pattern around the time of the eclipse, so no need to worry just yet.
According to NASA, during mid-August our area has about a 40% chance for seeing cloud cover.
If there is rain on the day of the eclipse, we won't get as good of a show. However, we will still experience the darkness during totality. Some clouds won't be a big deal, but overcast skies would prevent us from seeing the process happening.
We'll hope for completely clear skies and keep you posted on what the models are saying as we get closer to the event!