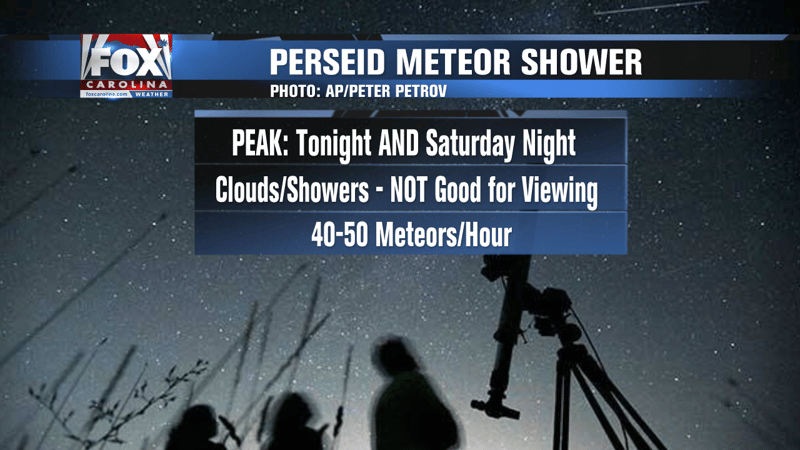 GREENVILLE, SC (FOX Carolina) -
The Perseid meteor shower will peak early this weekend.
Arguably one of the most popular meteor showers of the year, the Perseids will be most prevalent in the sky Saturday, August 12.
While the technical peak will be during the day (1 PM EDT), you should be able to see a decent amount of meteors late tonight AND late Saturday night.
The waning gibbous moon will help to "drown out" some meteors, so looking from a more desolate area (away from big cities) will be best!
Of course, clouds or showers could mitigate the meteor shower even further...so hope for the best!
Copyright 2017 FOX Carolina (Meredith Corporation). All rights reserved.