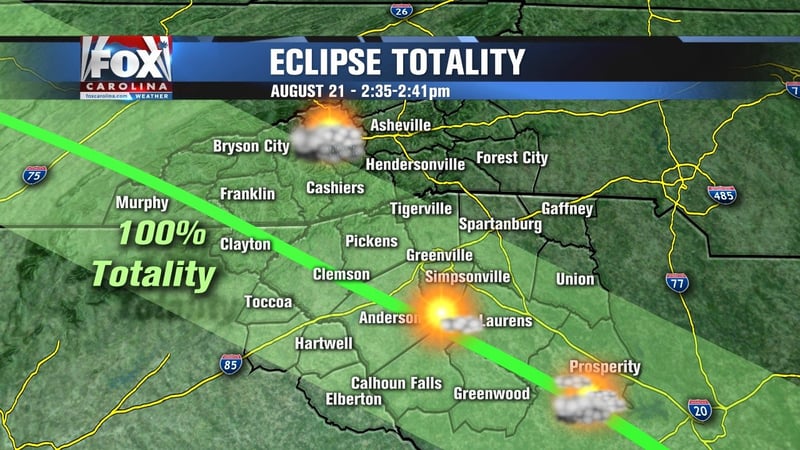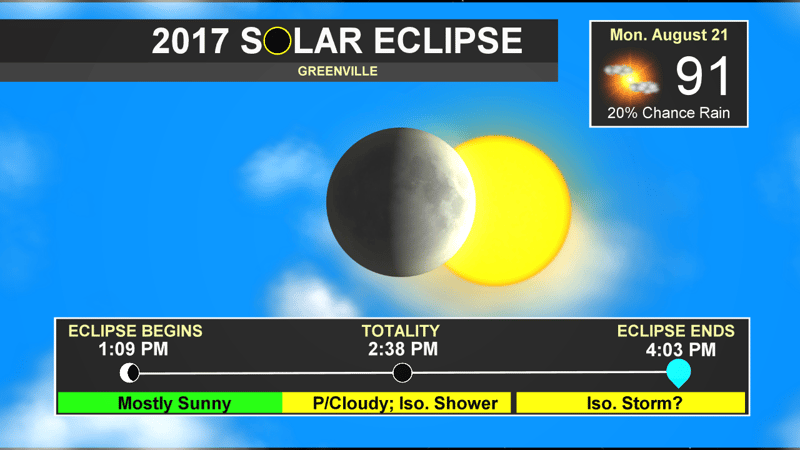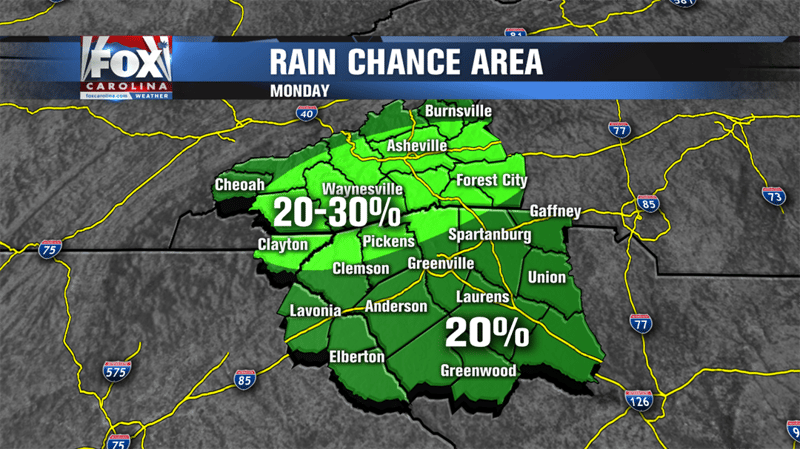 GREENVILLE, SC (FOX Carolina) -
It's Eclipse Day, and the forecast has stayed on track!
Expect a 20-50% coverage of clouds in the sky through the afternoon. With that, there will be a slight chance of rain at any one spot across the area as well.
It looks like right now like the central and southern Upstate (along I-85 and to the south) will have the best chance for the most sunshine, with the far northern Upstate and some mountain towns holding a better chance for more clouds and a few showers to continue through the afternoon and including the eclipse.
Also, from the midlands south to the coast, viewing conditions will likely get progressively worse with scattered showers and cloud cover expected there.
**NOTE: IT IS IMPORTANT THAT YOU ARE IN AN AREA OF 100% TOTALITY TO GET THE WHOLE "DAY TO DARKNESS" EFFECT. THOSE IN ANYTHING LESS THAN 100% WILL ONLY SEE A DUSK-LIKE SWITCH-OVER DURING TOTALITY**
Check back for more as we fine-tune this ever-important forecast!
Copyright 2017 FOX Carolina (Meredith Corporation). All rights reserved.