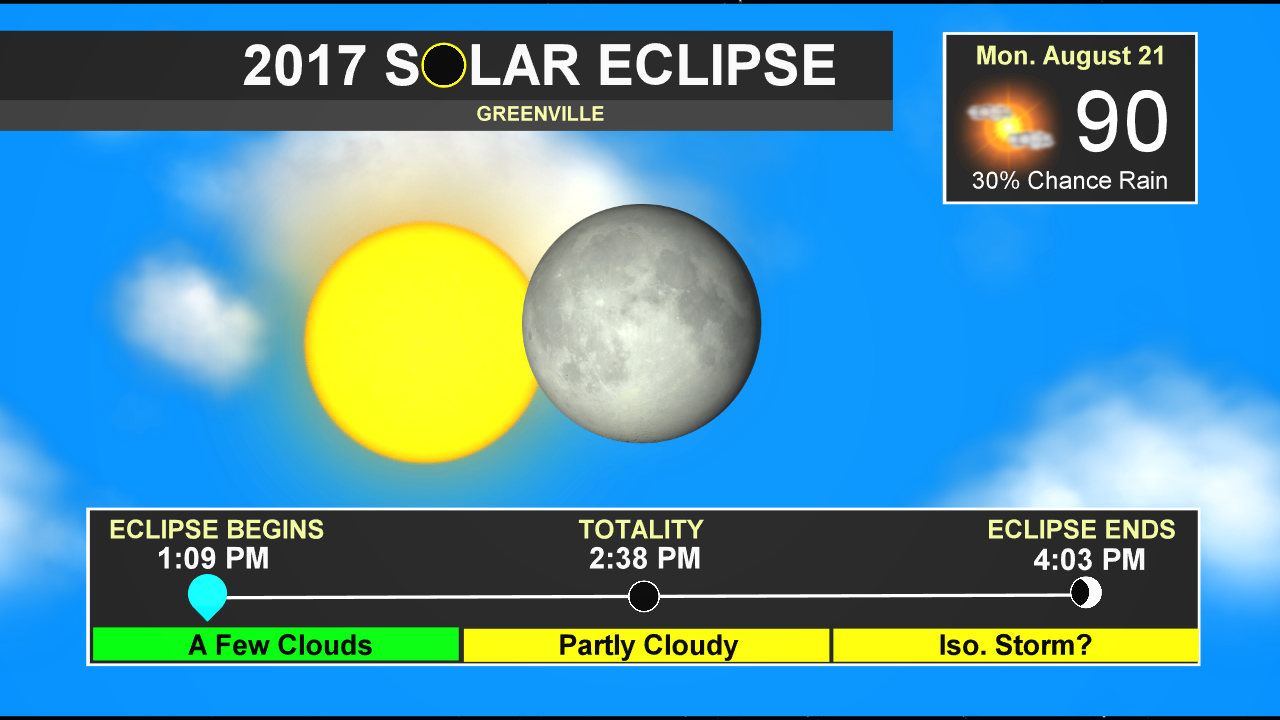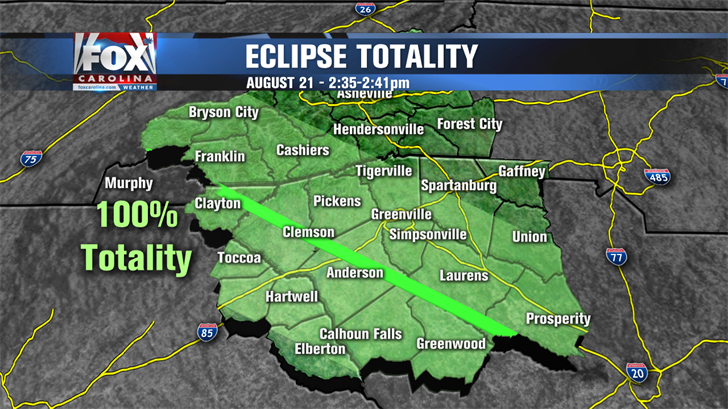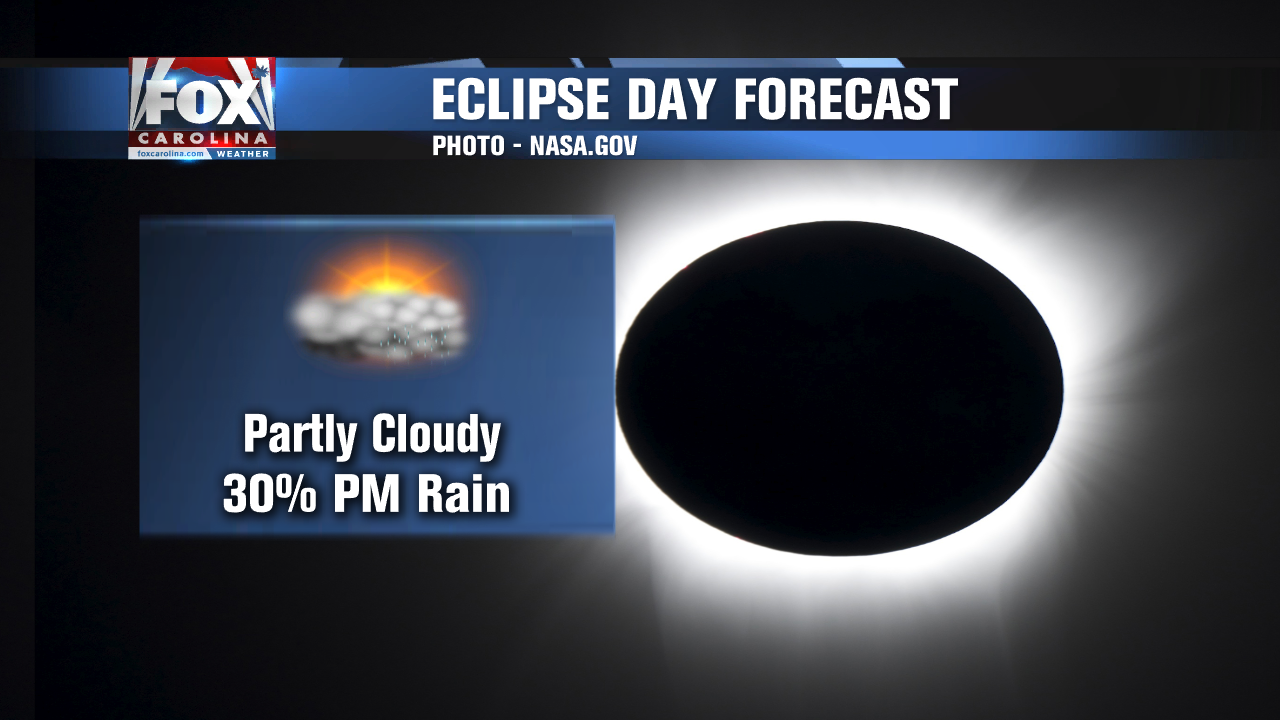 GREENVILLE, SC (FOX Carolina) -
A traditional summertime forecast is shaping up for the solar eclipse Monday afternoon.
Right now, we are expecting a 30-50% coverage of clouds in the sky during the afternoon hours. With that, there will be a 30% chance of rain at any one spot across the area as well.
And with Friday morning's model runs, most have a front stalling closer to the midlands with high pressure to our north. This mean the front won't have a good chance of pushing fully into the Upstate. If this checks out, that would mean smaller rain chances and less cloud cover for the area making viewing conditions even better.
Keep in mind, these probabilities are focused on the window of totality (or maximum totality if your area is outside the 100% zone).
This means that visibility and/or rain chances will be improved during the times of partial eclipse (1 PM onset, 4 PM conclusion).
Stay tuned as we fine tune this ever-important forecast!
Copyright 2017 FOX Carolina (Meredith Corporation). All rights reserved.