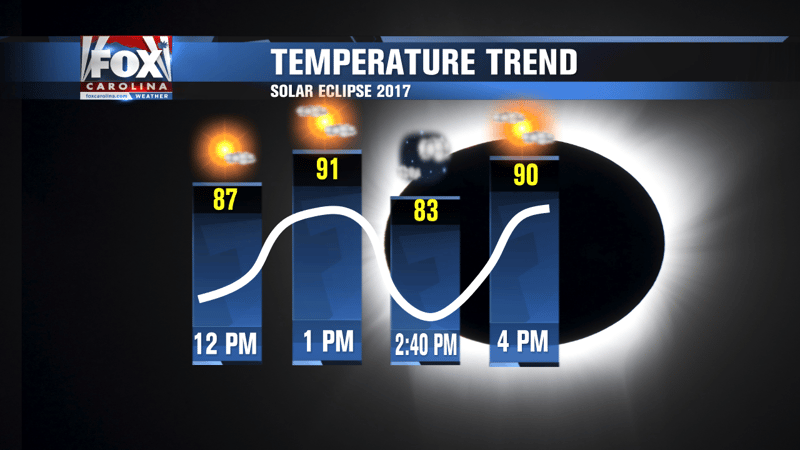 GREENVILLE, SC (FOX Carolina) -
While everyone watched the historic solar eclipse, some interesting things were happening meteorologically!
First, the most noticeable change was the temperature. At the Greenville Spartanburg International Airport, temperature dropped off eight degrees around the eclipse's totality (between 2 and 3 PM) and then rose again quickly by 4 p.m. as the eclipse ended.
During totality, it actually felt quite pleasant across most of the Upstate!
Second, the "satellite" portion of the satellite and radar graphic seemed to "go dark." The video above shows a loop of this exact thing – the clouds seemingly "disappearing."
MOBILE USERS: Click here to watch 'vanishing' radar video
The clouds did in fact NOT disappear – this was a visible satellite image, meaning that there was limited-to-no sunlight for a short time to reflect off the clouds!
The phenomenon during the eclipse made it appear as though the clouds vanished.
Disclaimer: The satellite data included are still considered preliminary and non-operational.
Copyright 2017 FOX Carolina (Meredith Corporation). All rights reserved.