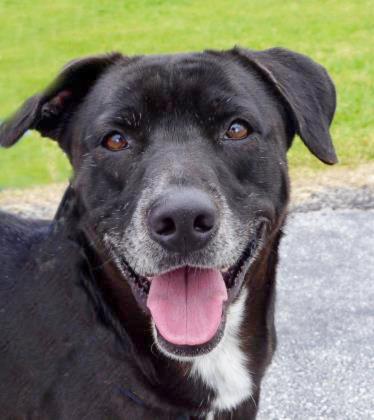 For Fox's Four Legged Friends this week I chose Atilla! She is one of the big dogs at Oconee Humane Society and keeps getting overlooked! Here's what the staff have to say about her:
"Attila's face tells it all - she is alert, happy, smart, and open to new experiences. This fit, 5 year old, female, Labrador retriever mix doesn't want to miss a thing, and on her volunteer walks one can almost hear the wheels turning as she makes a mental note of everything she experiences. This adaptable, quick learner has readily mastered shelter routines, and being a gal who always tries her best to please, she is such a pleasure to work with. Attila gets along well with other dogs, is a terrific fetch player, and although it is not always possible in a shelter environment, she does her best to exercise her housebroken skills whenever she can. Attila requires a home without cats. What a super addition she would make to an active household."
If you are interested in adopting this sweet girl, head to Oconee Humane Society in Seneca on Sandifer Blvd. to meet her!