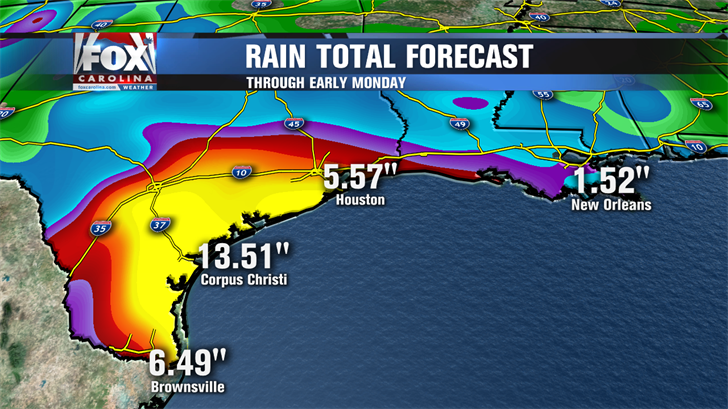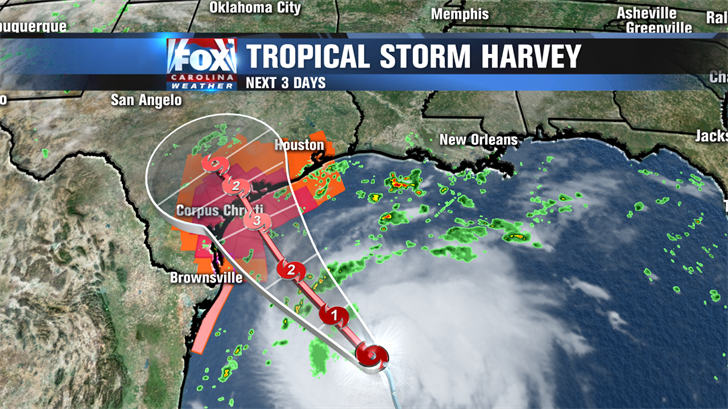 GREENVILLE, SC (FOX Carolina) -
Tropical Storm Harvey is likely to strengthen quickly to MAJOR hurricane strength before making landfall along the Texas coast over the weekend.
The official forecast now calls for Harvey to be a category three storm at landfall, but it's possible it could be stronger. Regardless, this would make Harvey a major hurricane at landfall.
Significant coastal impacts of storm surge flooding and excessive rains leading to flash flooding will be likely as Harvey slows down or stalls after landfall. In fact, as much as a foot of rain could fall for some spots according to some model projections.
Another, much weaker system meandering near Florida could slowly develop over the weekend into next week. If it ever attains a name, it would be Irma.
Copyright 2017 FOX Carolina (Meredith Corporation). All rights reserved.