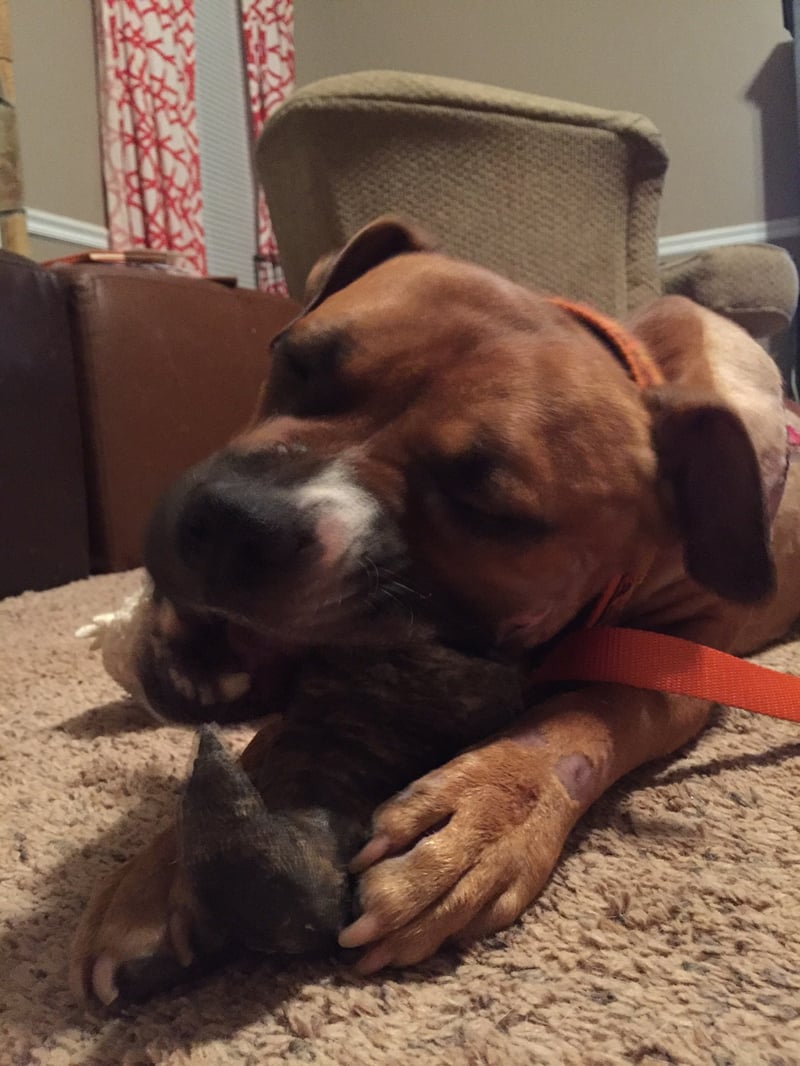 For Fox's Four Legged Friends this week I chose Rocco from Blue Ridge Boxer Rescue. He has been through a lot, but is such a sweet dog! Here is what his foster mom had to say about him:
Rocco is about a 3 year old, boxer mix. Rocco's wounds are consistent with being dragged by a car. When he first came to me he was completely shut down, he did not respond to me in anyway. He has made some progress, but has a long road of healing in front of him. He will always carry the physical scars but we hope to be able to heal the emotional.
Rocco needs a special home where he can recover and be loved. If you are interested in adopting him just CLICK HERE for more details.