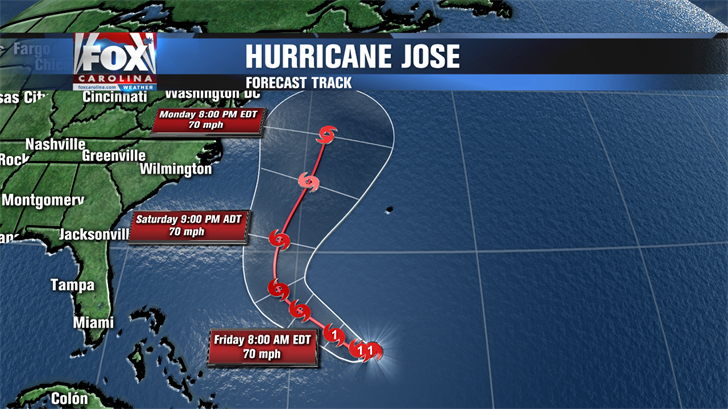 GREENVILLE, SC (FOX Carolina) -
Hurricane Jose continues to spin over the open waters of the Atlantic. The storm is a category 1 hurricane now, but will weaken to a tropical storm over the next five days.
Through the end of the week, the hurricane is expected to continue completing its loop, resuming a northwest motion by late Friday.
As it stands now, most computer models and the official track take the storm generally to the north and then to the north-northeast, away from the U.S. east coast, over the weekend.
While we can and will hope for this track, we will continue monitoring the latest developments and update accordingly IF it looks like Jose's track appears to threaten the east coast, including the Carolinas.
At the very least, higher seas/waves can be expected along the South and North Carolina coasts, including the Outer Banks, through the weekend.
Copyright 2017 FOX Carolina (Meredith Corporation). All rights reserved