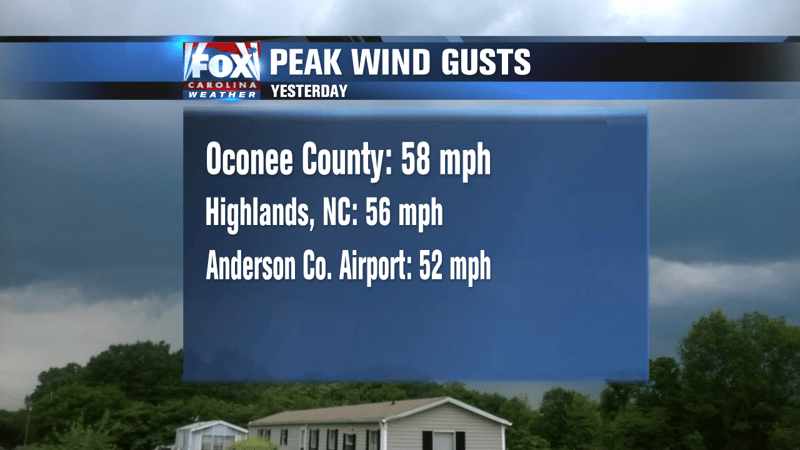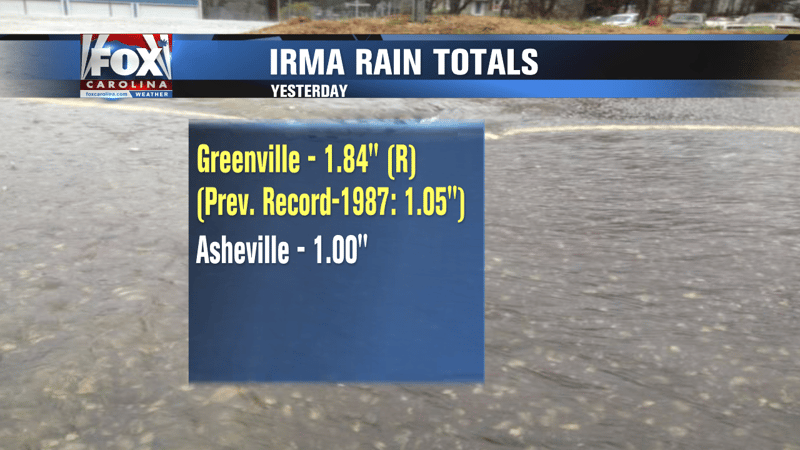 As (then) tropical storm Irma moved northwest out of Florida, nearly 24 hours worth of widespread wind and rain pushed in to the Carolinas.
Hundreds of thousands were without power due to downed trees and power lines, and some will take more time to fix. For a closer look at the lingering power problems, you can read more HERE.
Local statistics show that steady wind and powerful gusts rocked through the Upstate, mountains, and northeast Georgia, at times with tropical storm force.
GSP airport saw 44 mph wind gusts, with 31 mph steady wind. Asheville airport saw 27 mph wind gusts, with a 16 mph steady wind.
GSP also set a record daily rainfall amount at 1.84", which broke an old record of 1.05" from the 1980s.
But the strongest wind gust was recorded in Oconee County, SC, at 58 mph. See more of the local statistics on the attached images.