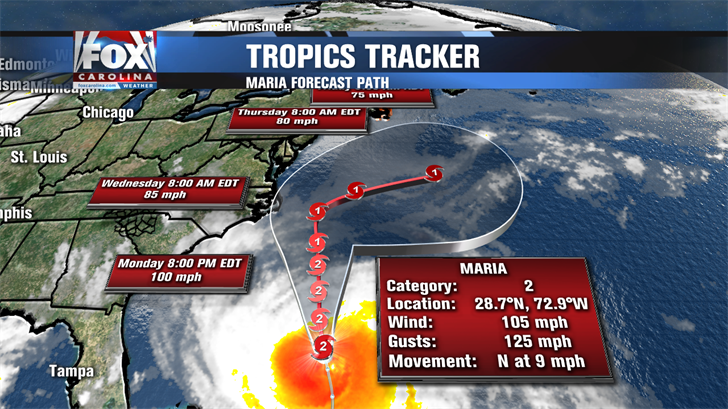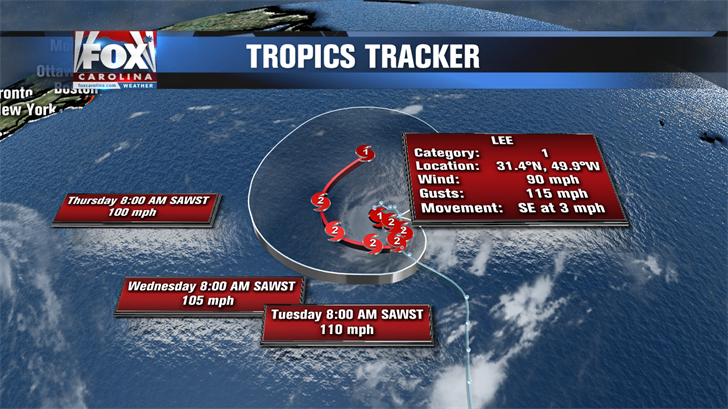 Our first weekend of Fall is certainly feeling a lot more like summer as highs continue to be well into the 80s.
Sunday will be similar to Saturday with sunny highs in the lower to middle 80s and possibly a brief afternoon thunderstorm in western North Carolina.
That'll about do it for rain chances for a while as things stay warm and mostly dry next week before a bigger cooldown puts us back in the 70s high temperature-wise next weekend.
TROPICS-wise, Maria is still a cat 2 hurricane situated just north of the Bahamas and is forecast to move north and weaken into the middle of next week.
It's then when the Outer Banks could potentially feel some heavy rain and gusty wind from the outside part of the storm as some models take it closer to land than others.
At this point, it still looks unlikely that a major U.S. landfall will happen, but be sure to stay tuned to future forecasts as things could still change.
For a closer look at what factors will play in steering Maria, go here
Meanwhile, Lee became a hurricane Saturday night and could strengthen further over the next couple days, but still will likely not impact any land.
Copyright 2017 FOX Carolina (Meredith Corporation). All rights reserved.