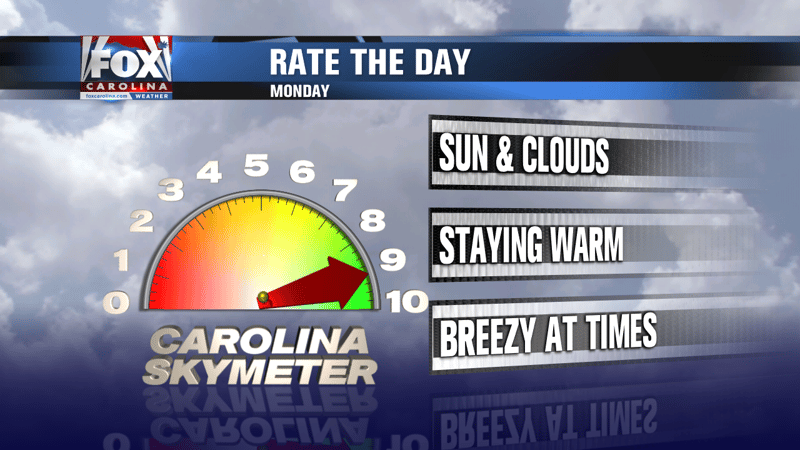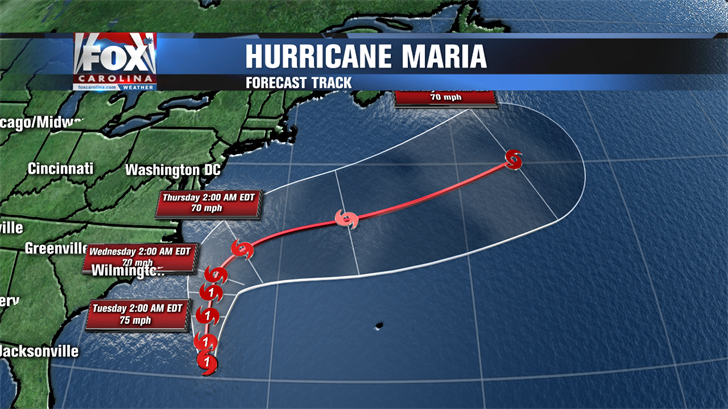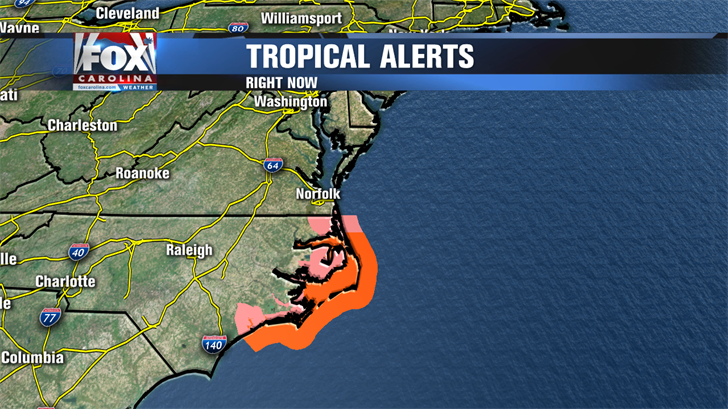 We'll hold onto the summer-like temperatures for a few more days with no rain chances as Hurricane Maria makes its way just off shore from the Outer Banks through mid-week.
Today brings a mix of sun and clouds with highs reaching the 80s across the area. By the middle of the week, building heat will be the story as highs reach near 90 degrees by Wednesday and Thursday.
A strong cold front will move through the region Friday, bringing just a small chance of rain to western North Carolina. Behind the front, NICER air is on the way! Expect highs in the 70s and lows in the 50s.
Meanwhile, Hurricane Maria will continue its northerly track which should keep it mostly off shore from North Carolina's Outer Banks.
However, tropical storm warnings and a storm surge watch are in effect through early Wednesday for the potential for some sea-level rise and 40+ mph wind in those areas. Our late week cold front will help push it back out to sea.
For a closer look at what factors will play in steering Maria, go here
Copyright 2017 FOX Carolina (Meredith Corporation). All rights reserved.