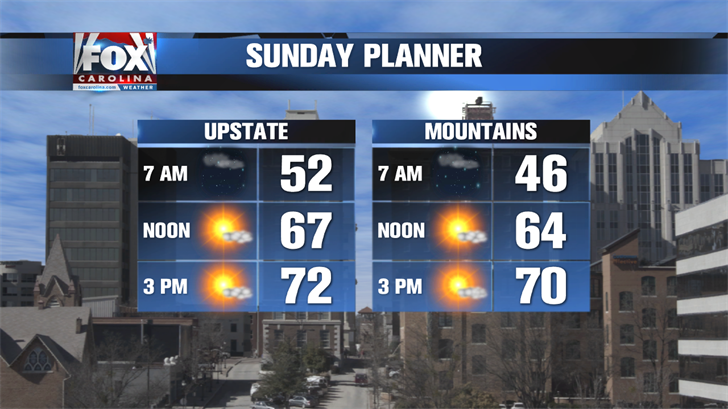 Temperatures will gradually rise over the coming week, but will still feel much more like Autumn unlike last week with barely a drop of rain in sight.
After a chilly start, our skies will stay sunny on Sunday with highs in the lower 70s area-wide with some upper 60s in the higher elevations of western North Carolina. Winds won't necessarily be strong, but they'll be noticeable from the northeast at 5-15 miles per hour.
Monday will begin on another cool note, followed by highs in the lower to middle 70s, which will gradually become middle 70s to lower 80s by the end of next week and into next weekend.
We'll also have the rare luxury of seeing 7 straight days of mostly sunny skies and no foreseeable rain chances. The Atlantic Ocean is also hurricane-less for the first time in about a month with pockets of heavy rain moving into Florida.
That's likely not going to develop into much as high pressure to our north will keep that rain well south of the Carolinas.