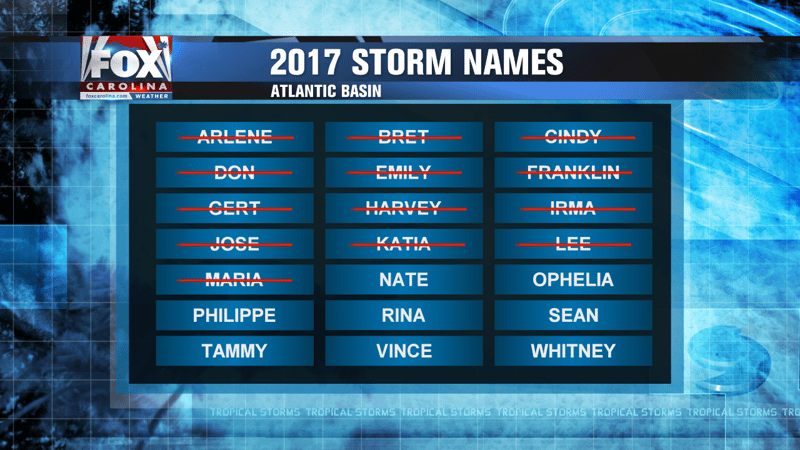 The 2017 Atlantic hurricane season was forecast to be an above average one, and that has proven to be nothing but true.
The month of September alone was the most active on record. Not because of the number of named storms, but the strength and severity of those storms producing 4 hurricanes, 3 of which that became major (category 3 - Maria, Lee, Jose).
Irma formed at the end of August, so that's why it isn't officially part of September's data, but it obviously has not been forgotten as 1 of 2 category 5 hurricanes that formed this season along with Maria.
According to the National Hurricane Center, this overall 2017 season (which is from June 1 until November 30) has been the 3rd most active to date behind the years 1933 and 2004.
Luckily, the tropics have reached a bit of a lull ( and thank goodness), but that doesn't mean more storms can't form. We are officially past the peak of hurricane season, but anytime before November 30th is fair game for tropical development.
If you recall last year, Hurricane Otto formed in the Caribbean and hit Central America around Thanksgiving, so be sure to keep paying attention to future forecasts.
Copyright 2017 FOX Carolina (Meredith Corporation). All rights reserved.