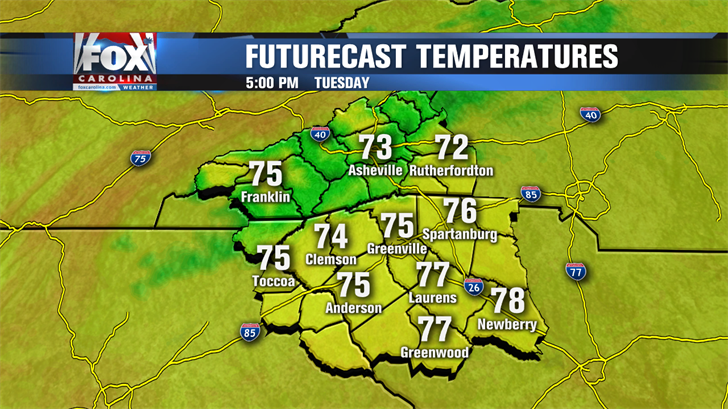 Seasonable fall weather will continue through the week with 80s returning by Thursday and Friday.
Through mid-week, cool nights and mild days will continue with highs staying in the 70s and lows in the 50s.
By Thursday and Friday, a warming trend will have begun with highs reaching the 80s once again. This heat will be short lived as clouds and rain gradually fill in over the weekend.
We'll be watching the western Caribbean or southern Gulf over the weekend as possible tropical development could send extra moisture into our area. This could lead to climbing rain chances Sunday into Monday, but whatever develops should not organize into a major storm...but we'll watch it closely.
Copyright 2017 FOX Carolina (Meredith Corporation). All rights reserved.