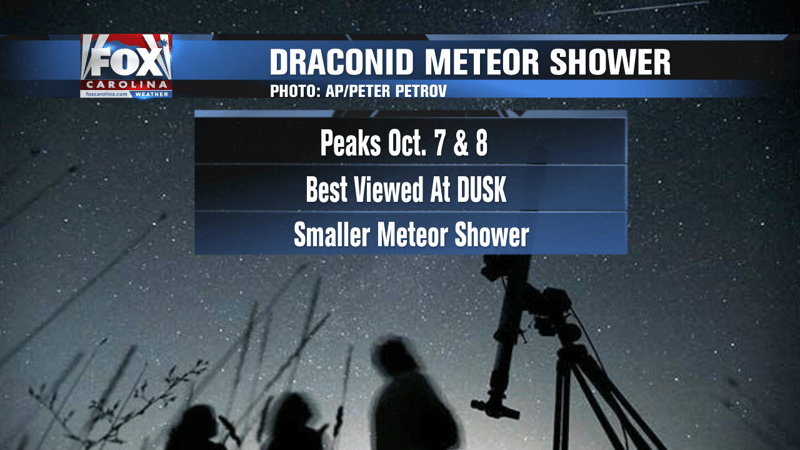 The Draconid Meteor Shower is set to peak on the evening of Oct. 7 and 8! It's not one of our bigger meteor showers like the Perseid,.but you should be able to catch a few shooting stars!
The best time to view the meteor showers will be at dusk because the moon will be bright and close to full in the sky. At dusk you'll avoid a lot of the moon's light.
If you want to try to catch it, the best way is to get away from city lights, lay on the ground and look at one part of the sky. Focus on that area and you'll be more able to spot those meteors! We may have a few clouds to deal with, especially by Sunday.