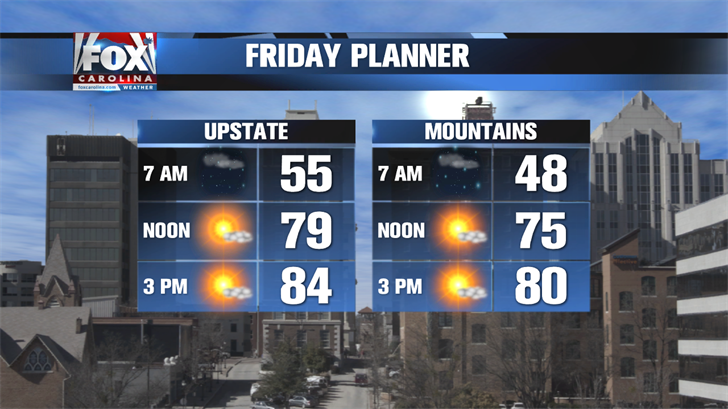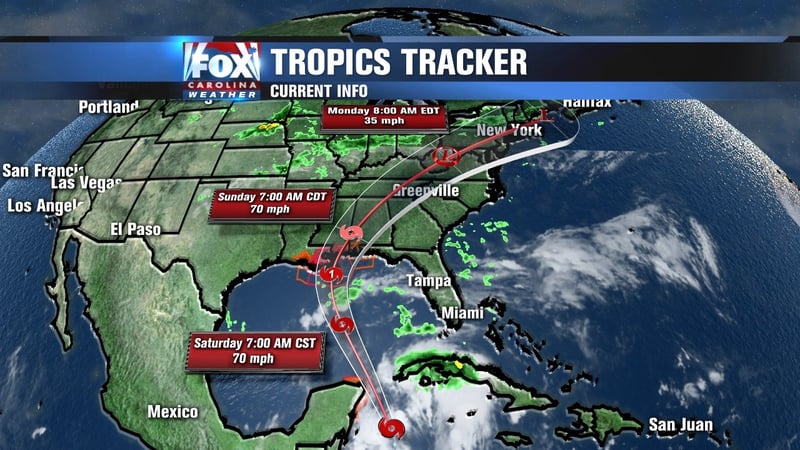 Warm and sunny today, with highs in the lower to middle 80s. With low humidity and a light breeze, even the heat of the afternoon will feel fairly comfortable.
Tropical Storm Nate continues to strengthen over the Caribbean Sea, and is likely to make landfall (or a near miss) along the Yucatan peninsula of Mexico near Cancun tonight. After another round of expected strengthening, the storm will make another landfall along the Gulf Coast somewhere between Louisiana and the Florida panhandle.
Locally, clouds will gradually move in Saturday as Nate moves into the Gulf, and then showers push in after. Expect Saturday to stay mostly dry with a spotty shower or two late, with heavier rain by the second half of the weekend into early next week.
As of now, the rain looks to be heaviest on Sunday, and could cause localized flash flooding with 2-4+ inches of rain expected in the Upstate and mountains.
There will also be gusty 15-25 mile per hour wind along with perhaps an isolated tornado as the center of the storm approaches on Monday. Some lingering showers and storms are possible from Tuesday through Thursday, but the brunt of Nate should be gone at that point.
Copyright 2017 FOX Carolina (Meredith Corporation). All rights reserved.