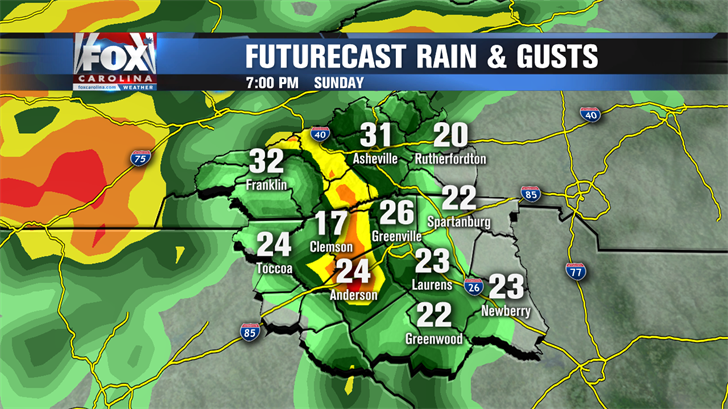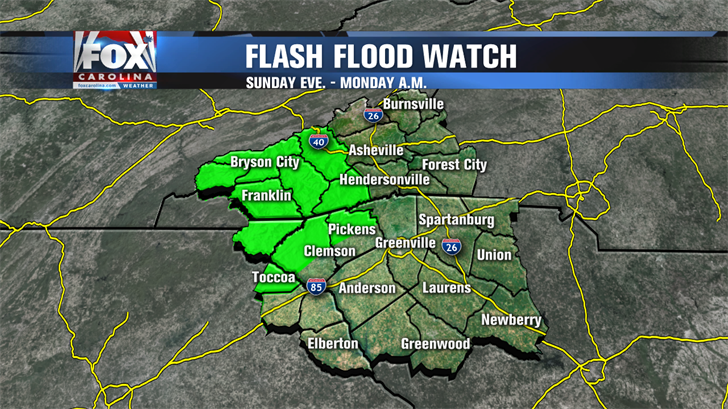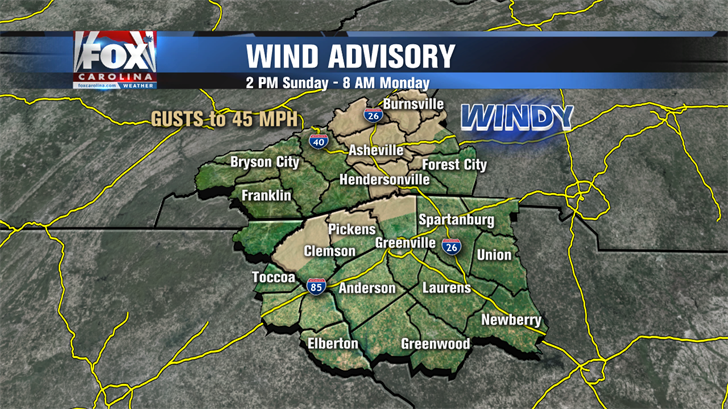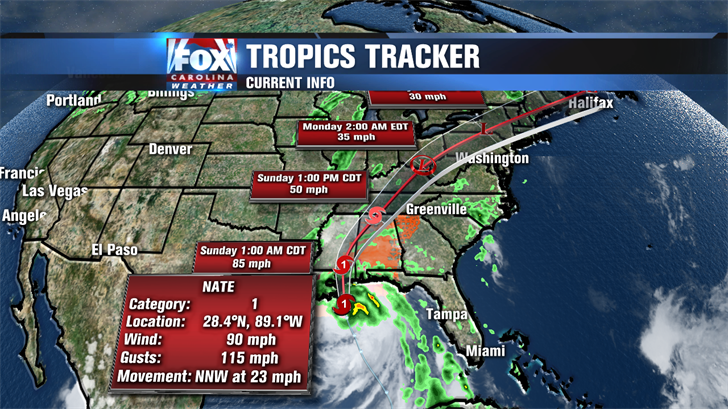 GREENVILLE, SC (FOX Carolina) -
** FLASH FLOOD WATCH in effect for northern Upstate and western North Carolina mountains west of Asheville and Greenville Sunday evening through Monday morning in anticipation of rain with Hurricane Nate **
** HIGH WIND WATCH issued for Sunday in the high elevations of western North Carolina for possible 60 mph gusts with Hurricane Nate **
** WIND ADVISORY issued for Sunday in the northern Upstate and western North Carolina mountains with possible 45 mph wind gusts with Hurricane Nate **
The weather takes a downturn this weekend as Hurricane Nate approaches the gulf coast. Showers will begin Saturday, but should be fairly isolated, then rain will be more widespread on Sunday. Hurricane Warnings have been issued for New Orleans to Biloxi.
Saturday will have clouds and isolated showers. Highs will warm into the mid to upper 70s area-wide. Showers will pick up into Saturday night, but winds should remain fairly calm.
Hurricane Nate is expected to make landfall along the Gulf Coast Saturday evening, then push north bringing heavy rain to the southeast. Heaviest rain will fall for our area after 5PM Sunday, mainly in western location. 1-3" will be possible. It will get breezy as well, with gusts to about 30-40 mph.
Rain will linger into Monday, but coverage of rain will become less and less through the day. Expect scattered showers through the week as a front stalls out overhead.
Copyright 2017 FOX Carolina (Meredith Corporation). All rights reserved.