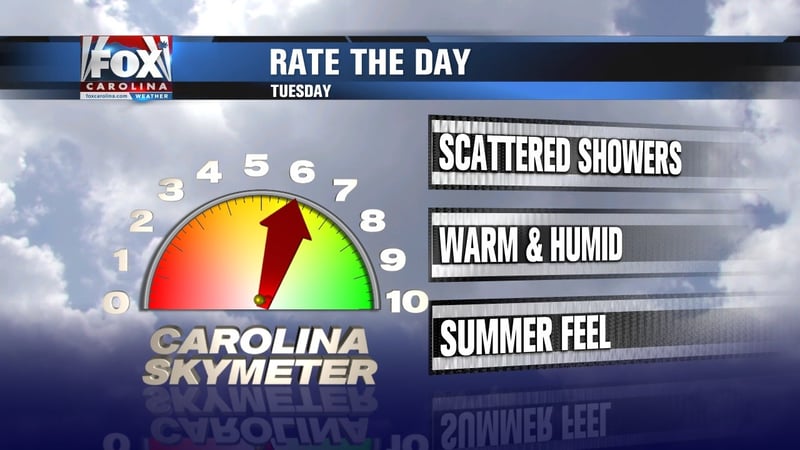 Tropical moisture is locked into the area, and that will mean a muggy feel and daily rain chances for the area through the week.
Scattered showers and an occasional thunderstorm will be possible today with highs in the upper 70s to lower 80s, depending on how much sun peeks through the clouds.
More of the same is expected Wednesday with scattered showers and an isolated storm. It will get a bit warmer as well as highs reach the mid 80s.
Rain backs off for the most part from Thursday into Friday but with a partly to mostly cloudy sky, we can't rule out one or two pesky, spotty showers. Fall for Greenville starts Friday and again, and luckily highs scale back into the 70s.
The weekend weather looks to improve with sunshine returning more in earnest, with slightly lesser humidity to make it feel more comfortable.
Ophelia in the east Atlantic is forecast to reach hurricane status in the next day or so while remaining out to sea and no threat to land.
Copyright 2017 FOX Carolina (Meredith Corporation). All rights reserved.