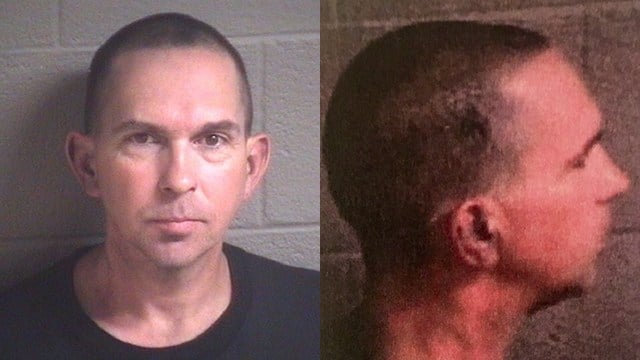 Michael Christopher Estes (Source: Asheville PD)
RALEIGH, NC (AP) -
Federal agents have accused a man of planting a mason jar filled with explosive chemicals and nails at a western North Carolina airport last week.
Court documents released Tuesday accuse Michael Christopher Estes of attempted malicious use of explosive materials and unlawful possession of explosives at an airport.
PHOTOS: FBI investigating after explosives found at Asheville airport
The criminal complaint written by an FBI agent says investigators found a mason jar containing ammonium nitrate, nails and a shotgun cartridge Friday at the Asheville airport. Authorities rendered the device safe after it was left near a terminal entrance.
Estes was arrested Saturday, and the complaint says he admitted leaving the explosive at the airport. He was being held Tuesday at the Buncombe County jail. An FBI spokeswoman didn't immediately respond to a message asking if Estes had a lawyer.
PREVIOUSLY: Suspect accused of leaving explosive device outside Asheville airport to appear in federal court
Copyright 2017 The Associated Press. All rights reserved. This material may not be published, broadcast, rewritten or redistributed.