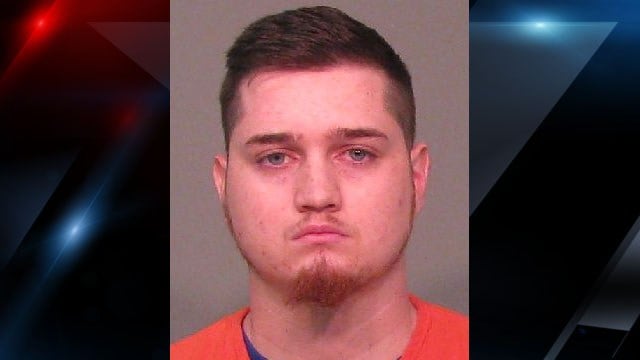 Grayson Bryant Seawell (Source: York Co. Jail)
FORT MILL, SC (AP) -
A South Carolina father is in jail after authorities say he tried to suffocate his one-year-old child.
Fort Mill police tell local media outlets 21-year-old Grayson Bryant Seawell was arrested Tuesday and charged with attempted murder and two counts of unlawful conduct toward a child.
Maj. Bryan Zachary says the child's mother told police she found Seawell trying to suffocate one of his twin one-year-old children. Authorities say Seawell physically abused both children over a two-day span and at other times before Tuesday.
Seawell could face up to 50 years in prison if convicted of all charges. He was jailed without bond, and it wasn't known if he had an attorney
Copyright 2017 The Associated Press. All rights reserved. This material may not be published, broadcast, rewritten or redistributed.