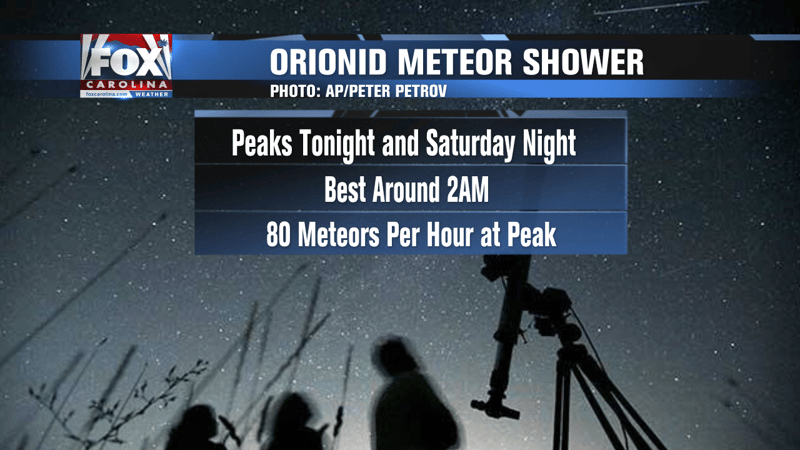 Some nice conditions are in store for the annual Orionid Meteor shower. Parts of Halley's comet are included in the shower!
The best time for viewing will be around 2am Friday and Saturday nights, but you may catch some shooting stars before that! At the peak we should see up to 80 meteors per hour across the sky.
It's a waxing crescent moon, so you won't have the brightness of a full moon to obscure viewing, so it should be a good show! Be sure to get away from city lights for the best look.