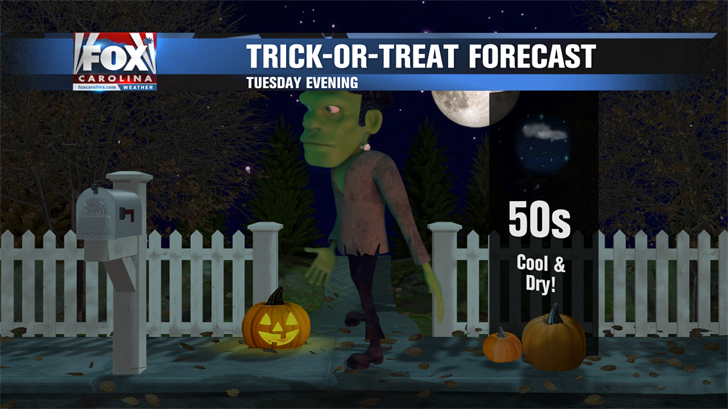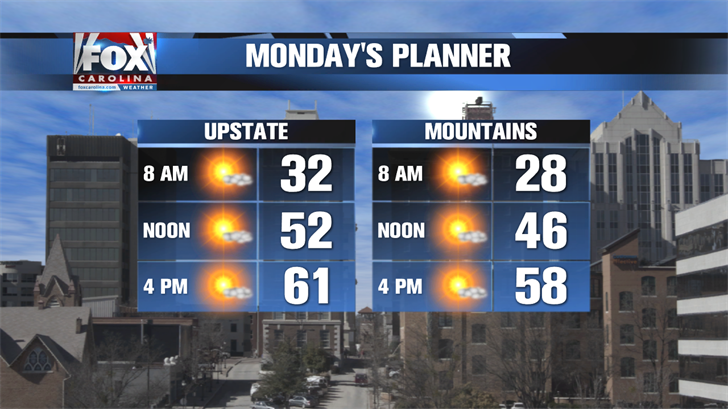 Sunshine and cool temperatures linger to start the week, with warmer air and a chance for rain on the way.
Highs today will make it to around 60 degrees for most of the area as winds relax a bit, under a mostly sunny sky. Tonight stays in the 30s to lower 40s.
Halloween looks great, with warmer afternoon temperatures in the upper 60 Upstate and lower 60s in the mountains. Sunshine during the day leads to a clear, cool night, in the 50s during trick-or-treating, and then falling into the 40s late.
The rest of the week will bring a decent warm-up bringing high temperatures back into the lower and middle 70s in the Upstate by the end of the week with small rain chances returning from Thursday through next weekend.
Copyright 2017 FOX Carolina (Meredith Corporation). All rights reserved.