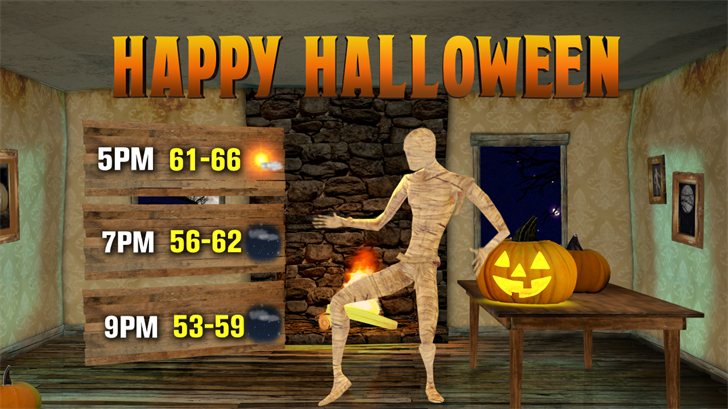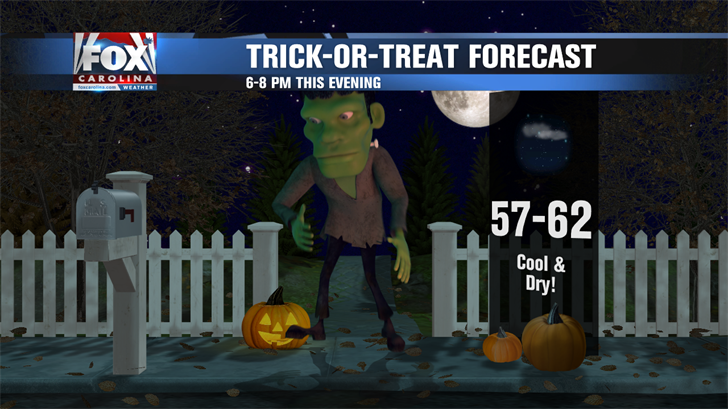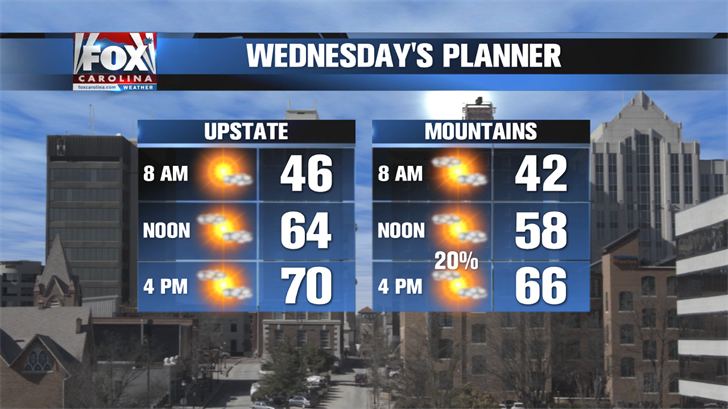 Temperatures continue to warm up both daytime and nighttime in the coming days with only limited rain chances.
The trick-or-treating forecast in both the Upstate and mountains looks like a "treat" for sure with 6-8 PM temperatures in the upper 50s and lower 60s with no rain.
The rest of the night will be tolerably cool with lows in the lower and middle 40s with passing clouds in the mountains and perhaps some patchy fog. Wednesday will bring a touch more cloud cover and maybe a brief mountain shower with highs in the middle 60s to lower 70s.
Temperatures will gradually reach the middle to upper 70s by Friday in the Upstate with a mix of clouds and sun as mountain highs reach 70 with small rain chances continuing.
A weak front will work through this weekend, which could bring a few more showers to the area, but at this point it still looks like no major rainfalls will happen as temperatures stay above average through early next week.
Copyright 2017 FOX Carolina (Meredith Corporation). All rights reserved.