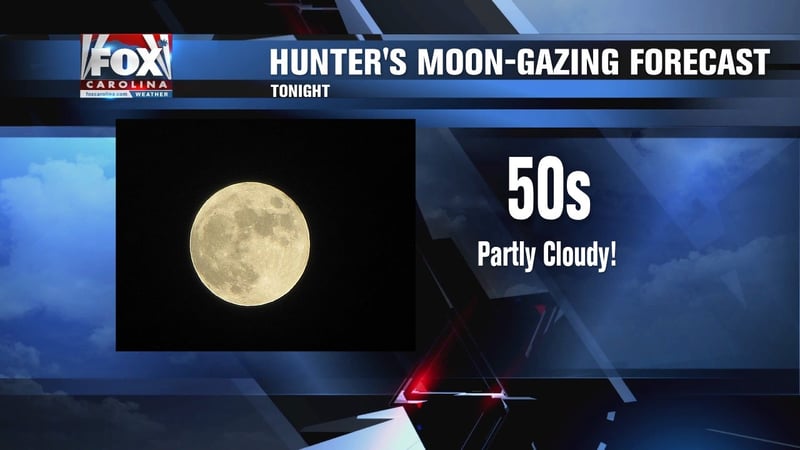 Decent viewing conditions for tonight's Hunter's Moon!
What is a Hunter's Moon? Typically, this moon is described as the first full moon after the Harvest Moon. The Harvest Moon is the full moon that occurs closest to the Autumnal Equinox, or the change of seasons to fall. The Hunter's Moon tends to signify the time of year when hunters work to gather extra animal skins so that they have enough warmth to last through the winter. For the same reason, it's sometimes called the Beaver Moon or Frost Moon, as it's around the time many Native Americans and early colonists would set beaver traps to ensure they got enough fur ahead of the winter freeze.
If you're going to be out tonight, viewing the full Hunter's Moon shouldn't be too hard! While passing clouds will come and go, in general plenty of clear sky in between will allow for the moon to shine through. Temperatures will be in the 70s around sunset, and then eventually falling into the 50s late overnight. Clouds will likely increase by the late overnight, so the sooner you can get out to see the full moon, the better.