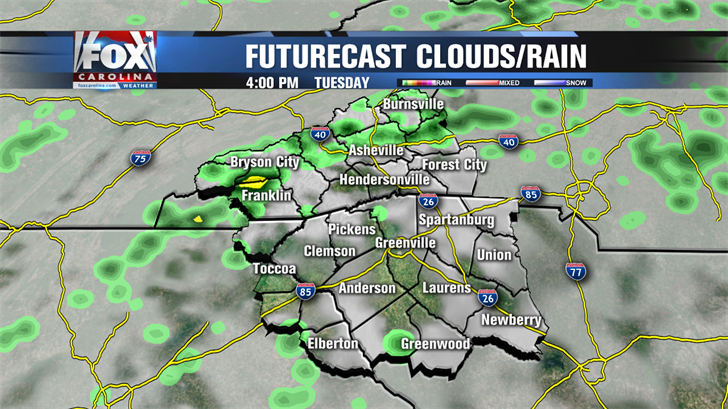 GREENVILLE, SC (FOX Carolina) -
Our last warm day today gives way to a MUCH colder Wednesday and beyond.
For the rest of the afternoon, expect scattered downpours with a few embedded storms...primarily in northeast GA and the Upstate as the earlier widespread rains in western NC have moved out of that area. Temperature may hold steady in the 60s, but any pockets of clearing could allow temperatures to rise into the 70s briefly.
Wednesday will be much different – overcast, dreary, and cool with steady or even falling temperatures in the 50s. Areas of drizzle or light rain are likely through the day.
A few showers could stick around Thursday, but much NICER weather is expected Friday into Saturday. Some additional rain could move in Sunday.
IN THE TROPICS, tropical storm RINA formed but continues to be no threat to land. It is forecast to become a remnant low in the northern Atlantic by the week's end.
Copyright 2017 FOX Carolina (Meredith Corporation). All rights reserved.