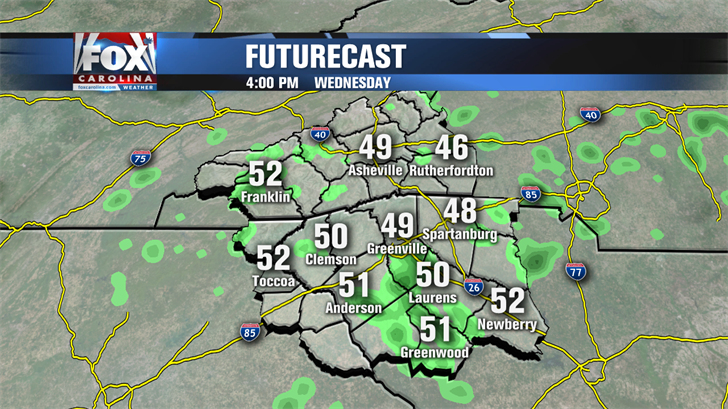 GREENVILLE, SC (FOX Carolina) -
Cool and dreary conditions for mid-week give way to a NICE Friday.
Expect falling and/or hovering temperatures in the upper 40s and low 50s today as a strong wedge of cooler air takes hold from the northeast.
This will bring an overcast sky, breezy conditions, and the chance for light rain and/or drizzle and mist.
Another round of rain could move in late tonight into early Thursday but should move out before lunchtime. Some sun could peak through by the afternoon with highs in the 50s.
Friday will be the pick day with lots of sun and highs in the 50s to low 60s. Some colder air moves back in on Saturday with a frost and freeze likely during the morning.
The system due in on Sunday continues to look disorganized, so the prospects of widespread rain remain low…but still expect the chance for a few showers.
Copyright 2017 FOX Carolina (Meredith Corporation). All rights reserved.