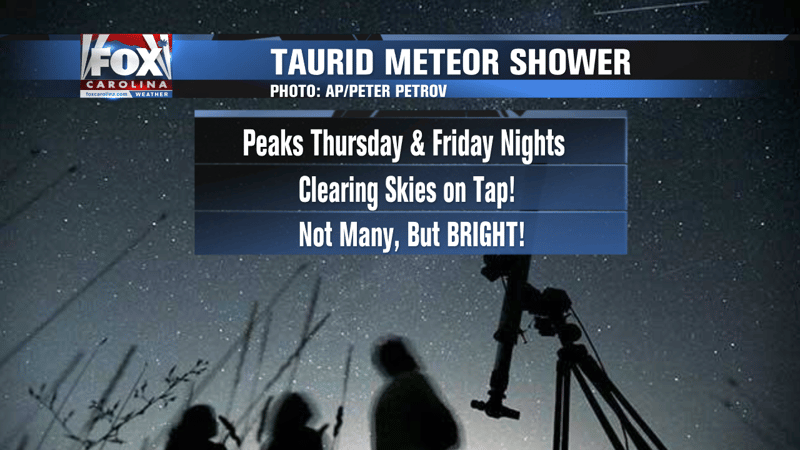 The Taurid Meteor Shower is set to peak at the end of this week. So keep an eye to the sky late Thursday and Friday nights (pre-dawn hours are best).
According to Space.com the meteor shower won't bring a lot of meteors, but the few we do see should be bright and brilliant!
Skies are expected to be mostly clear by Thursday and Friday nights, so get away from city lights to get your best view! If you get video of a meteor be sure to post it to our facebook page or email it to weather@foxcarolina.com.